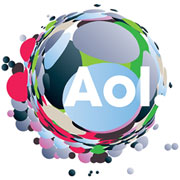 Verizon will make a tender offer of US$4.4 billion for AOL, the companies announced Tuesday.AOL will become a wholly owned subsidiary of Verizon upon completion of the merger agreement this summer.
The deal drives Verizon's LTE wireless video and over-the-top video strategies, and provides support and connectivity for the company's Internet of Things platforms.
It will let Verizon create a scaled, mobile-first platform targeting the global ad market, which eMarketer estimates at nearly $600 billion this year.
"Verizon plans to introduce a wireless OTT video product to consumers later this year," spokesperson Bob Varettoni told the E-Commerce Times. "This acquisition would provide advertising technology to enable a part of that product offering."
Varettoni declined to disclose further details "until we are ready to announce them to customers" for competitive reasons.
What AOL Brings to the Table
AOL's key assets include its subscription business; its global content brands, including The Huffington Post, TechCrunch, Engadget, Makers and AOL.com; its millennial-focused OTT, Emmy-nominated original video content; and its programmatic advertising platforms.
The acquisition supports Verizon's vision to provide consumers, creators and advertisers with a cross-screen connection, CEO Lowell McAdam remarked.
AOL's advertising model aligns with Verizon's strategy to tap into the market shift toward digital content and advertising, he said.
"A mobile advertising platform is … a useful asset to add as Verizon continues its discussions with content owners about the capabilities of its LTE multicast network," said Susan Welsh de Grimaldo, a research director at Strategy Analytics.
AOL's a bit player in the global digital market, though, accounting for "less than 1 percent" of it in 2014, noted Leika Kawasaki, an analyst at Strategy Analytics. It is ranked in 16th place among 44 publicly traded digital media companies.
In terms of global digital advertising, AOL fared better, Kawasaki told the E-Commerce Times, ranking 9th out of 29 publicly traded digital advertising firms.
Fighting to Be First
Verizon's LTE wireless video and OTT strategies are embryonic, remarked Nitesh Patel, a research director at Strategy Analytics. Acquiring AOL is "a step to improving its capabilities in this area, from content creation and aggregation through to monetization via advertising."
AT&T is "in a similar place, dipping a toe in the water," he told the E-Commerce Times.
Both companies "have a way to go to catch the leading OTT video players — YouTube, Netflix, Hulu, Twitch and Facebook," Patel said. "My gut feel is the ad part of AOL's business will be the more valuable part for Verizon in terms of monetizing the OTT opportunity."
Still, Verizon's ability to deliver content across screens, combined with AOL's advertising resources and content creation capabilities — as well as Verizon's need to grow beyond its telco business — mean it can't be written off as a player, Patel opined.
Buying AOL will let Verizon add an advertising platform, including analytics across devices and channels, for its coming OTT video service, Strategy Analytics' de Grimaldo told the E-Commerce Times.
Such a platform "is also a useful asset as Verizon continues discussions with content owners about the capabilities of its LTE multicast network," she said.
What Comes Next
The deal "shows Verizon is clear-eyed about the big opportunity — mobile video," said Barry Randall, a technology portfolio manager on Covestor, who owns Verizon shares in his investment fund.
In pursuit of its OTT vision, Verizon last year purchased Intel Media's OnCue online video assets, following purchases of content delivery firm EdgeCast, and startup upLynk, which had developed a multiscreen video publishing platform.
However, things seemed to go south in June, when OnCue's top executive, Erik Huggers, who joined Verizon after the acquisition, left the company. Rumors that Verizon had lost its OTT vision began circulating.
The AOL purchase cements Verizon's adherence to its strategy.
It's likely Verizon will hive off The Huffington Post, Randall told the E-Commerce Times, because it "doesn't want to be competing with any third-party content providers."