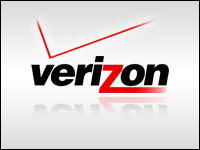 Verizon reportedly is planning to make a formal first-round bid for the core assets of Yahoo when the company begins fielding offers on Monday.
Verizon, whose CEO last month confirmed his company's interest, reportedly is working with executives of its AOL subsidiary and three financial advisors to put together a bid by the April 11 deadline.
The package will include an offer to buy the core Web business along with Yahoo Japan, according to the Bloomberg report, which puts a value on the business of less than US$8 billion.
Verizon is expected to have at least one major competitor. Google executives are considering a bid for Yahoo, and Time also may be a suitor, according to the Bloomberg report.
Yahoo declined to comment on the report, spokesperson Rebecca Neufeld told the E-Commerce Times.
The company did not plan to provide any updates until the Strategic Review Committee either reached an agreement with a prospective buyer or decided not to pursue an offer, she confirmed earlier this week.
Google also declined to comment for this story.
Verizon Plays Catch-Up
The agreement could help Verizon build upon its legacy base of loyal AOL subscribers, who trend toward the more seasoned Web users MSN and Yahoo competed for a generation ago.
"The deal makes sense in that Yahoo needs a suitor — and by acquiring it, Verizon could consolidate what you would call the Web's most established or traditional users," observed Charles King, principal analyst at Pund-IT.
"It's not as potentially profitable as some of the younger groups, but it's more steady and loyal," he told the E-Commerce Times.
Yahoo would give Verizon an immediate boost in its Web traffic numbers, with more than 1 billion monthly visits to Yahoo sites monthly, noted Kevin Krewell, principal analyst at Tirias Research.
"Communication companies like Comcast and Verizon are trying to monetize the bit delivery service with media that can deliver more margins — or that's the theory," he told the E-Commerce Times.
This is Verizon's attempt to catch up and possibly surpass some of its main rivals in the Internet of Things space, after having failed to capitalize on the explosions of smartphones and app and content distribution, suggested Paul Teich, principal analyst at Tirias Research.
"Also, like the rest of the telcos, Verizon is deploying network function virtualization and software-defined networking to modernize their service delivery infrastructure," he told the E-Commerce Times.
Despite Yahoo's missing out on offering cloud services to compete with rivals Amazon, Google and Microsoft, the company has had a good deal of experience operating its own cloud services at scale, noted Teich.
The firm also is doing a good deal of research in big data analytics, as well as machine learning and deep learning, he pointed out.
"Remember that data collected from IoT endpoints feeds into cloud-based big data analytics engines — and machine learning is starting to be aimed at gleaning deeper insight from large amounts of IoT data," Teich said.
Yahoo's Best Chance
Yahoo's downward spiral appears to have accelerated under CEO Marissa Meyer, who was brought in to turn around the struggling company.
Yahoo has failed to develop any major new technology products in recent years, drawing heavy criticism from its own investors for what they see as a top-heavy, overpaid management team and bloated workforce. That sentiment led to its actively considering strategic alternatives.
A review of Yahoo's deal book revealed a financially distressed firm whose revenues were expected to drop 15 percent to $3.5 billion in 2016, on profit of only $750 million, representing a 20 percent decline, according to a Re/code report.
If its bid should be accepted, Verizon would replace Mayer with AOL CEO Tim Armstrong. Verizon EVP Marni Walden would oversee a combined Yahoo and AOL.