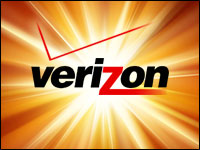 Verizon and Yahoo on Tuesday announced new terms for the acquisition deal they inked last summer. Verizon will pay US$350 million less than the original contract price, which places the new value of the deal at $4.48 billion.
Yahoo will be responsible for 50 percent of any breach-related cash liabilities incurred as a result of non-SEC government investigations and third-party litigation, under the new agreement. Yahoo will be fully responsible for any liabilities resulting from shareholder lawsuits and SEC investigations.
In spite of the massive scale of the breaches, which came to light after the deal was struck, the acquisition "makes strategic sense," said Verizon EVP Marni Waldon.
The company is still hungry for Yahoo's assets and talent, she added.
"The amended terms of the agreement provide a fair and favorable outcome for shareholders," Waldon said. "It provides protections for both sides and delivers a clear path to close the transaction in the second quarter."
The new deal "is an important step to unlock shareholder value for Yahoo, and we can now move forward with confidence and certainty," said Yahoo CEO Marissa Mayer.
Neverending Story
There seems to be no end to the bad data breach news for Yahoo.
The company recently began warning some users that their accounts may have been compromised as a result of a megabreach that ran from 2013 to 2014, resulting in the theft of private data from about a billion users' accounts.
Forged cookies were used to conduct potentially malicious activity on affected users' accounts between 2015 and 2016, Yahoo told users.
Yahoo user Joshua Plotkin tweeted the company's notification:
Hopefully the cookie was forged by a state known for such delicacies. #yahoo #security #baking pic.twitter.com/7gCeEd3Y51
— Joshua B. Plotkin (@jplotkin) February 15, 2017
"As we have previously disclosed, our outside forensic experts have been investigating the creation of forged cookies that could have enabled an intruder to access our users' accounts without a password," a Yahoo spokesperson said in a statement provided to the E-Commerce Times by company representative Kara Sperry.
The investigation "has identified user accounts for which we believe forged cookies were taken or used," the spokesperson noted. Yahoo "has invalidated the forged cookies so they cannot be used again," and it is "in the process of notifying all potentially affected account holders."
As for the number of users potentially affected or even how many have been notified, the company said only that notifications "have gone out to a reasonably final list of users."
The security investigations "are in their final stages," according to the spokesperson.
The Warning and the Sale
"This latest warning is a major blow for Yahoo," said Andreas Scherer, managing partner at Salto Partners, prior to Tuesday's announcement of the revised deal. It "further devalues [Yahoo's] price. Verizon has to make sure it asks for a high enough discount to account for damaged goods."
Verizon expects the Yahoo acquisition to broaden its user base and business reach.
It "is the perfect suitor for Yahoo's search, email, messenger and advertising platform," Scherer said. "Verizon would be able to merge these assets with the corresponding technology portfolio stemming from its acquisition of AOL."
Well Done?
"I expect the folks on both sides simply want [the deal] done at this point," said Rob Enderle, principal analyst at the Enderle Group, when news of the latest data breach activity broke last week.
In spite of that negative development, it was unlikely that Verizon would abandon the deal at that point, he told the E-Commerce Times. "If they wanted to do that, it would already have been done."
Yahoo was "between a rock and a hard place, and were this deal to fall through, another buyer would be exceedingly difficult to find," Enderle pointed out.
"I personally think Verizon should walk from this deal," he added — but he didn't expect that to happen, and in that he has proven correct.
"With AT&T buying Time Warner, I expect Verizon doesn't want to look like they're the one left without a date at the prom," Enderle remarked.
AT&T last year agreed to acquire Time Warner for $85 billion.
Media content companies have been getting battered as companies such as Netflix, Amazon and Hulu have beefed up their original production efforts, and many viewers have shifted to watching programming on mobile devices.
The AT&T-Time Warner deal could mark the beginning of a new round of consolidation in the media industry.