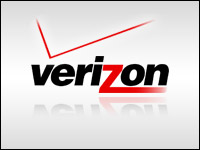 After watching Verizon and Verizon Wireless over the last few decades I have developed a respect and admiration for the company. Some of you, however, have noticed how Verizon is starting to act, well, differently lately. Is something starting to change?
I am writing a book called The Future of Verizon and Verizon Wireless and have been exploring this and other questions and have been very surprised myself lately. I'll tell you why.
My Pick of the Week is U.S. Cellular CEO Mary Dillon singing her new country hit single: "You'll be satisfied, your calls will survive. Here's a number — call someone who cares."
Loss of Vision
First of all, we have to admit Verizon is still strong and growing. Last week, its quarterly stock report looked good, on the wireless side anyway. Its wireline and broadband numbers were weaker, but that was expected. So its investors are obviously still happy — so far.
What about the customers? Could that change things?
As I started researching the company, the flavor of the book seemed very positive. This was the company we all have grown to know and respect over the years.
However, several things have been happening recently that may be challenging that position. I hadn't paid as much attention to this until I started adding it all up. I know Verizon may push back, but what we really need is an explanation, not a denial.
I have heard from many of you over the last few months, and you may indeed have a point. Let me explain some of what I have found so far.
We have grown up with Verizon as a customer, investor, worker, competitor or partner. Through the 1990s and 2000s, we knew what it was and what it was becoming. The name changed, as did the industry, but customers and investors felt comfortable with the direction of the company as a leader in the changing wireless and telecom industry.
During that time, Verizon was run by CEO Ivan Seidenberg. He had a very clear vision. Just like baseball hero Babe Ruth, he pointed to the direction he was heading, and the marketplace followed the home runs that were hit.
Last autumn, Ivan Seidenberg retired. Lowell McAdam became CEO of Verizon and Dan Mead CEO of Verizon Wireless.
That's when things started to change. Verizon became different. Its direction was not as clear. So is the problem a change in leadership — or is it the company's direction?
Why is it that today the company seems less interested in making sure the marketplace understands what it is doing, the direction it is heading, and how it will transform the industry?
Several things have been happening at the company recently. Here are a few examples.
One, Verizon tried to add a new charge to customers' bills near the end of last year. It was pulled after significant customer pushback. That was a unique and very strange scenario.
Two, it is partnering with Comcast, its arch competitive enemy. Imagine walking into a Verizon Wireless store and seeing Comcast services for sale. It used to sell Verizon FiOS TV. What's up? Is it a competitor or a partner with Comcast? Customers, investors and regulators don't seem to get it.
Three, Verizon Wireless is trying to acquire spectrum from the cable television industry. SpectrumCo is owned by companies like Comcast, Time Warner and Cox and is trying to sell the wireless spectrum it has acquired.
The question here is why didn't SpectrumCo put this spectrum up for sale to the marketplace for the highest price? Does Verizon have plans to further partner with Comcast, Time Warner and Cox? If this happens, then Verizon may no longer compete with these companies. It will partner with them instead.
Is taking away competition good for the marketplace? Regulators don't seem to think so. So this idea is getting pushback.
Four, the brand new "Share Everything" plan. This was a general rethinking of the way it charges for wireless data. This had a negative reaction in the marketplace and is getting pushback.
Why? Is it the idea, or is it Verizon's approach?
How to Cook a Frog
"Verizon's new rate plan will significantly raise prices to the overwhelming number of Verizon customers. They are turning the business model upside down," said Clark Howard, consumer advocate and radio talk show host on AM WSB in Atlanta.
This Share Everything idea is actually a good idea, but it will take the marketplace a while to figure it out and feel comfortable with it. This may be the way the entire industry will eventually evolve. It may be beneficial to both customers and the company. But Verizon has not made the marketplace understand.
Last week, AT&T Mobility jumped into this same space with its Mobile Share Plan. AT&T's plan does not force the customer to use this new service. AT&T lets customers choose either this plan or one of the original plans. Verizon doesn't. New accounts must use the new plan.
That's the key difference so far. Verizon had significant pushback, but AT&T was accepted. Isn't that interesting? It was a difference in the approach.
This is not how Verizon used to do things — it used to take a more gradual approach.
Companies that successfully change things this dramatically do it slowly. They make a series of smaller changes over time till they get where they want to go.
It's like dropping a frog in a pot of boiling water. He'll jump out, of course. But if the water starts out at room temperature and is increased bit-by-bit, the frog does not jump out and is eventually cooked.
Verizon keeps dropping customers into the pot of boiling water. They jump out, and Verizon doesn't seem to understand why.
Companies that make these kinds of rapid, big changes often get pushback.
Remember the Netflix goof from a year ago? It wanted to change the way customers bought its services, and it wanted to change the pricing. It didn't give customers a choice. It just told the marketplace the new prices. Netflix experienced significant pushback as well, and a year later it is still suffering.
So why is Verizon suddenly doing such a poor job in this area? It was always so good. This is so very un-Verizon-like.
Is this confusing behavior what we can expect from the company going forward?
We see nothing similar from competitors that is making us uncomfortable. That's good. So this is a Verizon problem.
I believe Verizon is still a great company. It is still a leader and innovator. I like the people who work there and I have met many. If Verizon can solve this new problem before it hurts them, it can remain a great company going forward. Let's hope it does that.
The bigger question I ask is, does it even understand that it has a problem? I have not seen any indication that it does.
Anyway, this is some of what I am writing about in the book — looking at where the company came from, where it is today, and where it is heading tomorrow, for better or for worse. It is a changing company inside a changing industry.
So drop me an email and let me know what you think. And share your ideas on this and other Verizon items of interest. and so on are not going anywhere. And they continue to capture the imagination of the marketplace with everything that is new, even with customer service issues.
Then again, all U.S. Cellular has to do is carve a little from here and there to be successful. So maybe it can do just that.
We'll see. Focusing on customer service may be just the right ticket.
Now just sit back and enjoy the tunes. Go get 'em, Mary!