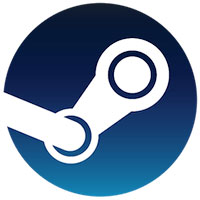 Valve last week announced it would take action against third-party sites that run illegal gambling operations.
A number of gambling sites have been leveraging the Steam gaming platform — in particular, the Counter-Strike: Global Offensive game — to create massive operations that convert virtual skins into cash, Valve said.
Valve denied allegations that it has in any way profited from those illegal sites or had any kind of wink-and-nod business dealings with them.
It's part of a growing problem of competitive e-sports being used as platforms to promote illegal gambling, it said.
Rules of the Game
The companies are using the OpenAPI ID as a way for users to authenticate ownership of a Steam account, noted Valve spokesperson Erik Johnson. They are creating automated Steam accounts that make the same Web calls as individual users of Steam.
Valve now plans to contact the sites with formal demands to disengage from using the Steam community to drive their illegal operations.
"Using the Open API and making the same Web calls as Steam users to run a gambling business is not allowed by our API nor user agreements," Johnson said. "We are going to start sending notices to these sites requesting that they cease operations through Steam, and further pursue the matter as necessary."
In a related move, Twitch reminded users of its policy prohibiting broadcasters from streaming content that breaks its terms of service or violates third-party user agreements. Any content in violation of Valve's restrictions consequently would be prohibited on Twitch.
The company's rules of conduct disallow other practices, such as playing pirated games or playing on unauthorized private servers.
E-Sports Gray Area
It appears that Valve is straddling the blurry line between virtual e-sports trading and illegal gambling.
"Skins betting activity sits in the definitional murky water between gambling and nongambling occupied by other activities like skill gaming," said Piers Harding-Rolls, an analyst at IHS Markit.
"The fact is, though there is no official cashout system for CS:GO skins that have been won on these betting sites, there are workarounds which allow users to convert skins into cash using the Steam platform and other items from the game," he told the E-Commerce Times.
The recent crackdown on popular fantasy sports sites like FanDuel and DraftKings may have precipitated the latest debate, suggested Lewis Ward, research director for gaming at IDC.
"My concern is a lot of the e-sports viewership includes people that have some kind of skin in the game," he told the E-Commerce Times.
Teen Users
Valve's crackdown comes on the heels of a couple of lawsuits accusing the company of profiting from the illegal operations.
In a class action filed earlier this month in U.S. District Court, the mother of a Broward County, Florida, underage gamer alleges that Valve knowingly allowed illegal gambling to proliferate around its game Counter-Strike: Global Offensive. More than 380,000 people worldwide play the game at any one time, and it is the subject of weekly e-gaming matches on TBS, which are streamed live on various sites, including Twitch.
Third-party sites like CSGO Lotto, which is named as a defendant, allow players to use skins like casino chips and place bets with them, the suit alleges.
It also names Lotto owners Trevor Martin and Thomas Cassell as defendants, alleging they actively promote the site to minors.
"To put it another way, Valve is the barkeeper who allows illegal gambling operators to set up shop in its backroom and sell chips for a fee to customers on their way in, but claims it is powerless to stop the illegal gambling racket and benefits from having a packed house every night," reads the complaint.
Valve has sold more than 21 million copies of CS:GO, generating revenues of US$567 million from that game alone, according to the lawsuit.
The CSGO Lotto site stopped taking bets as of July 8, one day after the Florida suit was filed, citing "high Majors traffic expected on Steam" over the weekend.