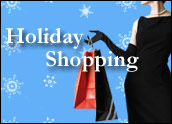 Most consumers wouldn't think of paying for an item and leaving a store without it, but that is essentially what is happening with about 10 percent of the gift cards sold each year to the public.
"We estimate the overall raw volume in gift cards this year to be (US)$80 billion," Brian Riley, senior analyst for bank cards with the Tower Group, told the E-Commerce Times. "Through dormancy fees and abandonment, unused funds will run about $8 billion."
What happens to that money will vary from state to state and by card type, he noted.
Jumping Through Loops
There are two types of cards, he explained. "Open loop" cards branded by outfits like Visa and MasterCard are considered open because they can be used anywhere that brand of credit card can be used.
The "closed loop" gift card must be used at a particular retailer or group of retailers.
Open loop cards are governed by the federal government through the Office of the Comptroller of the Currency (OCC); closed loop cards are governed by the states.
"As with all unclaimed property, in terms of whether or not it needs to be reported and when and how long before it's reported is governed by individual state laws," Rob Villegas, a spokesperson for the ACS Unclaimed Property Clearinghouse told the E-Commerce Times.
Perplexing Permutations
Riley cited several examples of differences between the states when governing gift cards.
For example, Massachusetts and New Jersey do not allow cards to have expiration dates. New York allows "dormancy fees" to be imposed on the value of the card after 13 months of no usage.
"The products are designed uniquely by each issuer," Riley explained. "Then you've got state laws that are inconsistent on how the cards are governed, so the permutations are endless."
Cards are unused for any number of reasons, he noted. People treat them like savings accounts and believe they won't expire. They lose the cards. "Losing one of these is like losing a hundred dollar bill," he opined.
Few companies allow the cards to be registered, he said. A notable exception is Starbucks — if you register a gift card with the coffee retailer, you can recover some of its value if it's lost. "They have a service fee when you do that, but at least it's not a total loss," Riley observed.
Some gift cards don't sit around in wallets very long. "Restaurants tend to get used quickly," Riley said. "Fast food restaurants have a very quick mortality rate to them."
Use Better Than Disuse
Although some merchants add millions to their bottom line each year through unredeemed cards — both Home Depot and Best Buy each recently added about $43 million to their coffers from dormant cards — Riley maintained that merchants would much rather see the cards used than expire.
"The idea is to get the customer into the store, because when the cards get used they're often used as part of a bigger purchase," he explained. "If someone gives me a Home Depot card for 100 bucks, I'm likely to buy a $150 product with it."
Indeed, estimates on how much more an average consumer with a gift card spends range from 15 to 40 percent.
"The ideal situation is to bring card holders into the stores," Riley noted. "The programs aren't designed to burn them out of the money. But at end of the day, there's still a lot of it sitting there with merchants asking, 'What do we do with it now?'"
No doubt there will be even more unused gift card money sitting in limbo after this holiday season. According to the National Retail Federation, gift card sales will hit $24.81 billion during that period this year, a $6 billion increase over 2005, when it was $18.48 billion.