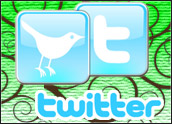 On March 21, 2006, Twitter cofounder Jack Dorsey sent out the first tweet: "Just setting up my twittr."
A mere three years later, in February 2009, Twitter had approximately 4 million visitors. At that point, Twitter set an audacious goal of one day reaching 1 billion users and becoming "the pulse of the planet."
A mere six months later, Twitter's user base had grown exponentially from 4 million to 20 million in the United States, and almost double that to 37 million worldwide.
With such rapid growth, reaching a billion people one day all of sudden seems less an impossible task and more a reachable target. However, as Twitter cements its status as the Internet's next big thing, the company faces the inevitable legal challenges that come with its increased popularity.
Long Litigation Road Ahead
One legal battle emerging companies such as Twitter often face involves patent litigation. For Twitter, the first lawsuit of what surely will be many such lawsuits was filed on August 4, 2009. A Texas company, TechRadium, sued Twitter in the Southern District Court of Texas, alleging infringement of three of its patents, which relate to a technology that sends out mass notifications via telephones, faxes and wireless systems.
These types of "we did it first" lawsuits will only escalate with Twitter's increasing prominence and expanding user base. Given its enormous popularity, Twitter no doubt has been anticipating these types of lawsuits.
In fact, Twitter recognized in its internal meetings that it would likely be sued for patent infringement repeatedly and often.
Twitter is probably more ready to defend itself in these lawsuits than some other startup companies that may have been unaware of such threats. Above and beyond being prepared for these types of lawsuits, Twitter is considering taking a more aggressive step to hire patent attorneys to go after patents proactively.
'Tweet' Trademark Tussle
In addition to patent protection, another proactive step startup companies should consider taking as early as possible is obtaining trademark protection. Twitter provides an object lesson in the need for prompt action. It may have been too late in seeking trademark registration.
Twitter filed for a trademark on "tweet" on April 16, 2009. But by that time, three other companies — TweetMarks, Cotweet, and Tweetphoto — had already applied for trademarks containing "tweet." On July 1, 2009, the United States Patent and Trademark Office preliminarily denied Twitter's trademark application, citing those three pending trademark applications, all of which were filed prior to Twitter's application.
While obviously not affecting Twitter's common law trademark rights, Twitter's delay in seeking trademark registration may present an obstacle in its own enforcement activities. On the morning of July 1, 2009, Twitter made public an email sent to a developer, asking that person to find a new name for his application.
Twitter also reassured the Internet community that it does not plan to go after the use of "tweet" when associated with the Twitter brand, but will do so to protect the brand if the use of "tweet" is confusing or damaging. Until the Patent and Trademark Office grants Twitter's application, however, Twitter does not hold the registered trademark to "tweet" and will be limited in its remedies when enforcing any alleged violation.
Winning the Verification Game
In addition to those patent and trademark issues, Twitter also faced a legal challenge involving the issue of right of publicity, a person's right to control the use of his name and likeness. A lawsuit was filed against Twitter in May of 2009 by St. Louis Cardinals manager, Tony La Russa. In his complaint, La Russa alleged that someone pretending to be him created a fake profile and that the unauthorized page damaged his reputation and caused him emotional distress.
The fake La Russa tweets made light of the deaths of Cardinals pitcher Darryl Kile and Cardinals reliever Josh Hancock. Though the fake account was shut down, La Russa sought damages for the misappropriation of his name and likeness, trademark infringement and trademark dilution, among other charges.
In early June of 2009, the case took a strange turn when La Russa announced that Twitter settled with him and agreed to pay his legal fees as well as make a donation to his charity. Twitter, on the other hand, blogged that it was "not playing ball," and stated that "Twitter has not settled, nor do we plan to settle or pay." On June 26, 2009, the case was finally voluntarily dismissed by La Russa, with prejudice.
It appears that Twitter may have won that round. The dismissal clearly states that "no payment was made by Twitter to La Russa in exchange for this dismissal."
Twitter, however, is taking this opportunity to improve the Twitter user experience through its Verified Accounts concept. Instead of simply removing the fake accounts once alerted to them, Twitter apparently is going one step further to verify user accounts. Twitter has begun Beta testing the Verified Accounts. The first group of user accounts that may receive a verified account badge will be "well-known accounts that have had problems with impersonation or identity confusion" (e.g., famous artists, athletes, actors, public officials, public agencies etc.). For instance, President Obama's Twitter account is verified.
Twitter's response to the La Russa lawsuit indicates its willingness to change and adapt its technology to an evolving legal landscape. To succeed, emerging companies need to be similarly reactive.
While it is difficult to predict the next Twitter, one thing is certain: To succeed, startup companies need to protect their intellectual property with patents and trademarks, anticipate and be prepared for potential litigation over their intellectual property rights, and react quickly to those challenges on both the legal and technical fronts.
---
William Sloan Coats
is a partner and
Jennifer P. Gossain
is an associate at
White & Case
in Palo Alto, California.
Follow Bill on Twitter.
---