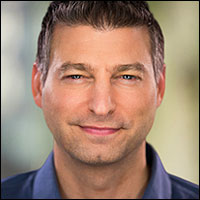 Twitter Chief Operating Officer Adam Bain is leaving the company, according to a document the company filed with the Securities and Exchange Commission earlier this week. The news comes just weeks after Twitter's attempt to find a buyer failed.
Bain ran the company's entire revenue business. Chief Financial Officer Anthony Noto will step into his vacated spot, meaning the company will need to find a new financial chief.
Noto will continue to lead Twitter's live content business, according to the SEC filing. In addition, he will assume responsibility for the company's revenue-generating units, including global advertising sales, data, revenue product and MoPub, as well as global partnerships and business development.
The team responsible for those units, including Matt Derella, vice president of global revenue and operations, will report directly to Noto, Twitter said in the filing. Meanwhile, Noto will continue to serve as CFO of Twitter until a replacement is found.
Bain will remain with the company over the next several weeks to help with the transition process, Twitter said.
Twitter CEO Jack Dorsey praised Bain, saying that since joining the company in 2010, he had "built an amazing team and a global business from the ground up."
Noto is a passionate leader, who as CFO showed an "unmatched depth of financial expertise," Dorsey also said.
New Venture?
Bain expressed his love for the company in a series of tweets announcing his decision to call it a day.
"After six years and a once-in-a-lifetime run, I let Jack know that I am ready to change gears and do something new outside the company," he tweeted.
Bain had nothing but love for this "unbelievable company & product," he said, noting that he came to Twitter to build out the business and build a team, and calling his team "the best legacy anyone can leave."
Before becoming COO in 2015, Bain was president of global revenue and partnerships at Twitter. Prior to joining Twitter in 2010, he was president of the Fox Audience Network, where he oversaw one of the Web's largest advertising platforms.
Bain hinted as his future plans, saying he was excited to take everything he's learned at Twitter and do something completely different, and asking his followers to "stay tuned!"
Internal Strife
His departure came less than two weeks after Twitter announced a major round of job cuts, slashing about 350 jobs — about 9 percent of its global workforce, mainly in sales, marketing and partnerships — and shuttering its Vine social media business.
The company has struggled for more than a year to find ways to boost audience engagement, which led Dorsey to return to the company in 2015 in order to develop strategies to monetize the core product. Twitter has made inroads to incorporate greater use of video, with Thursday Night Football simulcasts, and allowing companies to use Twitter to boost their customer service capabilities.
Still the company's prospects took a major hit when talks broke off in an effort to find a buyer, as several companies, including Salesforce, Disney and others, looked under Twitter's hood but failed to make formal offers.
"Twitter's reshuffling of its executive team is a logical outcome of their need to realign priorities in the light of moving from their failed strategy of being acquired to their new one of being GAAP profitable in 2017," said Tim Mulligan, senior analyst at Midia Research.
"The company needs revitalization," he told the E-Commerce Times, "and this inevitably means a rotation in talent within and without the organization."