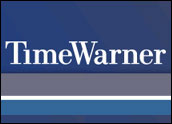 Time Warner CEO Jeffrey Bewkes this week hinted at a meeting with investors that he might consider a sale of the company, according to the New York Post.
Apple, which reportedly is interested in purchasing Time Warner or its media assets, is keeping a close eye on the discussions.
Buying Time Warner's assets would give the flailing Apple TV streaming service much-needed programming: CNN, Turner Sports, shows such as Sesame Street and Game of Thrones, as well as movies and TV shows from Warner Bros.
However, Bewkes, who's being pressured by activist investors to sell off the company or spin out its assets, has ruled out splitting off HBO or the Turner Broadcasting cable TV division because this could destroy shareholder value, the Post reported.
Time Warner's Travails
"Around this time 16 years ago, AOL and Time Warner announced their megamerger, [and] Time Warner then had the same problems that it has now," remarked Andreas Scherer, managing partner atSalto Partners.
"There were struggles to provide any meaningful return on equity. It was hoped AOL could provide the necessary Internet eyeballs that would breathe life into the aging media giant," he told the E-Commerce Times.
Now, Time Warner "is in the same position looking for a white knight who can make sense of the media conglomerate," Scherer said. However, Apple "is in a far superior position than AOL was. AOL merely used its high-flying shares as a currency to cash; Apple would be able to pay cash."
What's in It for Apple
Rumors that Apple is eyeing a purchase of Time Warner's content are plausible, said Mike Jude, a research manager at Frost & Sullivan, because "Apple TV has not been wildly successful so far."
With Apple TV, the company was trying to replicate the success it had with iTunes, but it failed because conditions are different.
"With iTunes, they came into a market that was pretty sick, with a lot of bad dynamics developing between content distributors and content creators," Jude told the E-Commerce Times.
"It was a good place to be. They came in with a platform that basically ensured demand. They were big enough and had a good enough platform and had the devices that they could come in and dominate the market so they could leverage the players," he said.
Apple had the same tools and expected the same sort of results in the streaming video market, "but the video market is not all that sick, they're not the only players, and some of the others are much better," Jude said. "Chromecast beat Apple to the market."
Apple TV is floundering because Apple lacks leverage in the market to impose pricing on content, he contended. However, if the company does get to purchase the media assets, "this would jump-start Apple TV."
Purchasing media assets from Time Warner could make sense, Salto Partners' Scherer said, but "there is really no reason to outright buy these media businesses" because Apple could beef up its content offerings "with some smart licensing deals."
A Losing Proposition?
Apple will be throwing away money if it bids for Time Warner's media assets, contends Trip Chowdhry, managing director at Global Equities Research, because "it's a company that's clueless."
It has "lost its way under [CEO] Tim Cook and [CFO] Luca Maestri," he told the E-Commerce Times, so "even whatever acquisitions they make or products they launch will be dead on the market. Acquiring Time Warner assets will be another failed initiative under Cook and Maestri."
Until there's a change in top management, "whatever Apple does will be totally meaningless," Chowdhry asserted. "In the next 10 years, passionate and visionary CEOs will separate the winners from the losers, and Cook doesn't have the passion or vision."