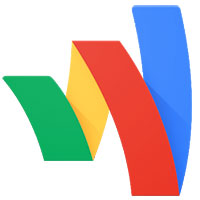 Google on Wednesday released a revamped version of Google Wallet to keep the app alive following its imminent transformation into Android Pay. Google Wallet (New) also has a few capabilities that aren't available in the about-to-be-promoted version.
Google began rolling out Android Pay on Thursday.
Google Wallet (New) is available at the Google Play store. An iOS version will be available at the iTunes App Store later this month.
Staying Alive
The original Google Wallet has been around since 2011. Its near-field communication capability lets users with compatible Android devices tap and pay for purchases at participating merchants.
It also functions as a storehouse for plastic collections: debit and credit cards, store club cards, gift cards, and so forth. Users can send money as Gmail attachments.
An associated Google Wallet Card works at any location that accepts Debit MasterCard.
Google will update the original Google Wallet app to its more robust Android Pay system within the next few days. Android Pay functions much as Apple Pay does, allowing NFC mobile device purchases keyed to a credit card of the user's choice.
In the meantime, the Google Wallet (New) app provides a few new features for users interested in using it for cash transfers.
For example, it's now possible to send cash to anyone with an email address. Because it's compatible with both Android and iOS — Android Pay is for Android only — it means iPhone users can continue to transfer funds and manage their Google Wallet Card.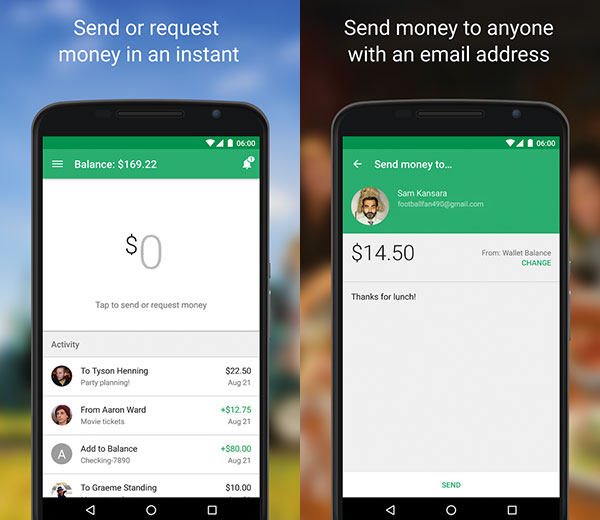 "The main goal is to minimally disrupt the existing Wallet ecosystem and user base, though the company's approach seems a bit confusing to me," said Charles King, principal analyst at Pund-IT.
How the New Wallet Works
Google Wallet (New) lets users add a set amount to their Wallet Balance or set up a recurring bank account transfer. They can track their transactions in the app or via a PC. They can cash out money in the Wallet Balance using a debit card or linked bank account.
The Google Wallet Card lets users spend money received through the app. The transactions are compatible where Debit MasterCard is accepted. Users also can withdraw cash from ATMs with the Google Wallet Card.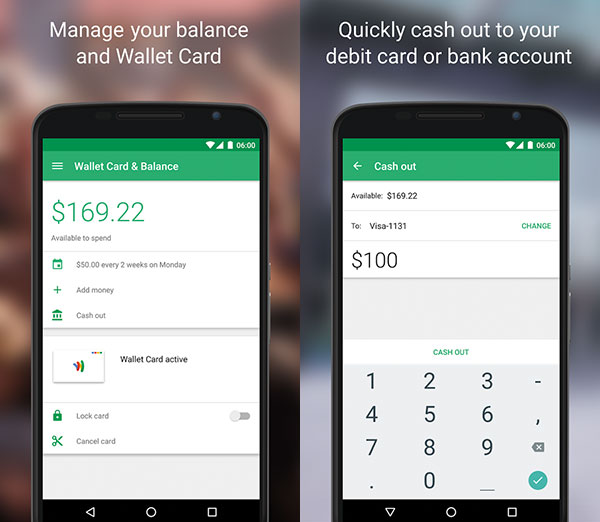 Google Wallet (New) also serves as a digital account with cash for transferring money among friends or making online purchases. [*Correction – Sept. 14, 2015]
Google Wallet's tap-and-pay functionality — which lets users tap their phone on an NFC terminal to make in-store purchases — will be available in Android Pay.
Google Wallet (New) focuses more on cash transfers. It's similar to Square Cash and Venmo, in that it's associated with a designated bank account or debit card, enabling money transfers using a smartphone.
Fuzzy Transition
The distinction between Android Pay and Google Wallet (New) likely will be muddled until Google runs a few updates.
Only Android users will have access to Android Pay. iPhone users will have to download Google Wallet (New) at the iTunes App Store to access their gift cards, loyalty programs and promotional offers.
Because it's not yet available there, however, Google has provided a workaround: iOS users can download a tool from the App Store to export their data to Apple's Passbook app or convert it to PDF documents for desktop computer access.
The transition from Google Wallet to Google Android and the refocusing of Google Wallet (New) may cause some initial confusion. However, since the number of Wallet users is fairly small, noted Pund-IT's King, disruptions likely will be minimal.
*ECT News Network editor's note – Sept. 14, 2015: Our original published version of this column stated that Google Wallet is "a way to pay in-store using NFC terminals, similar to Apple Pay, as well as store gift cards and promotional offers like Apple's Passbook." That functionality is now included in Android Pay but not in Google Wallet (New).