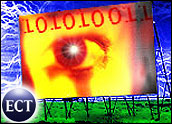 Online advertising is a cost-efficient way to relay your message to potential customers, allowing you to reach more of your audience and providing thoughtful and meaningful data on your marketing spend. Unlike the majority of marketing programs that are difficult to track, online advertising provides direct insight into the return on investment of your marketing campaigns and helps to build a larger customer base and revenue.
Consumers today are not only visiting the Internet for technology news and online shopping, but they are also using the Internet as a resource to educate themselves on products and services. New research from Kelsey Group and ConStat shows that 70 percent of U.S. adults use the Internet as an information source when shopping locally for products and services — up from 60 percent in October 2003. Online advertising not only helps to drive Web site traffic, but it also impacts offline sales as it is a source for building brand awareness.
Major companies and even presidential candidates with traditional marketing campaigns have taken the approach of online advertising. Preparing for the 2004 election, Howard Dean raised more than 60 percent of his funds via the Internet. The candidates realized that more than 44 percent of voters rely on the Internet as a major source of campaign information — falling just under those who rely on the newspaper and television for information. This information gave these parties a better idea of where to spend their marketing dollars, where they could do it more efficiently and where they could gain the largest amount of exposure.
Research firm eMarketer predicts that more than US$12 billion will be spent this year on online advertising, twice the amount spent in 2004. So how are companies finding success on this advertising opportunity? Three crucial steps lead to a successful online advertising program:
Get to know your audience
Test, Test, Test
Track, Track, Track your results
Know Your Audience
When learning about your audience, it is important to figure out where to target them and what messages resonate with them. Determining customer demographics such as job title, industry, revenue, company size, etc. is one step in better understanding your audience. This allows you to choose the appropriate Web sites as well as develop a targeted program that matches the exact demographics.
To cut costs in learning your audience, look for target customers who may be closer than you realize. Perhaps your target audience includes co-workers or friends — recruiting such acquaintances to serve as focus groups gives direct and honest feedback on online ads in a quick and inexpensive manner. If there is no personal link to your target audience, pair up directly with your audience by capitalizing on your customer database and e-mailing them a short survey. You can even hire an agency to conduct surveys or focus groups, if your budget allows.
Educate yourself on your audience's world. Visit their favorite Web sites, subscribe to their newsletters and read their magazines. Soon enough, you will start to realize what messages advertisers use and how they are doing it while also finding unique ways to target your audience.
For example, at Rackspace we immersed ourselves in our audience's favorite Web sites and publications then worked to develop a successful banner campaign for those target outlets. As a managed Web hosting provider with approximately 50 percent of our technology-savvy customer base operating on Linux, we developed a banner campaign that mirrored the Linux operating system to target potential Linux customers. The ad used the same programming that our target audience used, and then we incorporated our message. They loved it! The ad spoke directly to our audience and in the same fashion that they work, bringing in several new Linux customers for Rackspace.
Test, Test, Test
As soon as you can identify the publications and Web sites your target audience is visiting, identify your budget and goals of your online advertising campaign. Whether it is through online sign ups, increased traffic or online purchasing, your budget and goals should be clearly defined and ready to present to the agency who will be conducting your media buys. If you are handling media buys directly, present your goals to the actual vendor. Get aggressive, and ask the vendors to really work with you to provide the best locations to help achieve your desired goals at the best price. They are the ones who know this audience the most and what has been successful for other advertisers!
Start with small tests and grow into a larger campaign. One pitfall to avoid: Many advertisers start off with rather large campaigns that do not meet their goals, and they are later left without a budget to test additional opportunities. Negotiate small, short-term media buys, which allow you to deliver your messaging in front of your audience for an appropriate amount of time and then expand if it works well.
With the appropriate goals, target and time frame in place, now comes the time to choose the locations. Again, testing is important to determine your results as well as build your brand. In any given month, test multiple sites to determine if your messaging and the purchased advertising is leading to sales and qualified traffic.
If you are new to online advertising, there are a couple of upfront programs to consider. One booming industry is within search engines — sites like Google and Overture offer many advertisers a $15-$25 credit to their account so that they can begin a campaign. They even offer a one-stop area to help build keywords, provide pointers on writing your creative content and give you an idea of the size budget to expect.
Another successful area is third-party, "opt-in" e-mail lists. To abide by anti-spam regulations, these lists contain e-mail names that have opted to receive advertising e-mails from your company, or in other words, they have given you permission to send them e-mails. E-mail names can be rented for as low as $0.35 a name, just around the cost of a direct mail name, which saves on the additional costs of printing, postage, handling, etc. You can outsource to an e-mail broker who will work in conjunction with you to help find the best e-mail list. E-mail advertising is a great vehicle to drive the precise audience as you can structure your list the exact same way you structure your direct mail database.
Track Your Results
The beauty behind online advertising is the amount of data that you can acquire from your campaign. When you establish an online marketing campaign, the vendors will provide a report that tells you from their perspective, the success of your campaign. These reports are presented by the vendor, but many marketers miss the mark by analyzing only these results. It is important to go one step further to determine what type of action the user took on your actual Web site. Did they jump off your site once they clicked on your ad? Did they navigate, purchase or submit a form? Using third-party software such as Urchin, Web Trends or WebSideStory can help you determine these results.
A successful campaign should be evaluated by looking at the vendor reports, evaluating the actions visitors took on your Web site and lastly, what type of return you received as a result of the campaign. Look closely at all of the numbers — particularly the costs associated with driving the traffic and each cost per sale. With these metrics, you will begin to understand the contribution your online advertising campaign makes to your overall marketing strategy.
Conclusion
With the approach of TiVo and DVR, marketers are expected to cut their TV ad budgets enough to see a significant ad spending downturn by 2007 (according to Forrester Research). Add to this the growing costs of magazine and newspaper advertising, and businesses are realizing the opportunity online advertising presents as a new and unique way for companies to get in front of their audience.
Online advertising can lead to a tremendous growth in revenue, customer base and brand awareness. It is a cost-efficient marketing channel that small businesses can use to directly tap into their audience, sell their services and finally, learn more about their organization.
---
Razil Suarez
is the media buyer and marketing manager at
Rackspace Managed Hosting
.
---