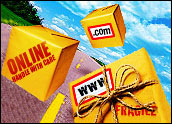 In retail, the holidays are the best of times and the worst of times. The trick to troubleshooting shipping issues is to manage for the best scenario but expect the worst, especially during peak intervals.
Prime shopping season demands that deadlines and customer expectations are managed accordingly. Customers expect great service for a value that is reasonable. It's better to promise longer delivery times and pleasantly surprise the customer by a day, than to have a frustrated or worried customer.
Customer retention is a function of exceeding expectations for quality and service; shipping in e-commerce is central to the perception of service.
Delivery errors are often learned the hard way, with the resulting customer complaints, lost time and decreased revenue. Following are some tips to avoid the most common shipping mistakes this holiday season.
1. Check Your Labels
Shipping costs can become inflated by payments for products that aren't deliverable due to invalid customer addresses. This impact is magnified when a shipping company charges to ship a package back — resulting in paying customs and shipping charges twice for each undeliverable package.
Invest in an address verification system, which averages around 5 cents per order, to minimize errors.
Keep in mind that your packages and labels will also need other specific markings, revealing information such as the country of origin and the presence of any hazardous materials. It's important to brush up on labeling requirements and also to ask your shipping provider to update you on labeling requirements each season to stay current.
2. Research the Regulations
Each country has specific customs regulations. The requirements you use for one might get your product stuck in customs in another.
Research if your package fulfills the necessary requirements or regulations — such as certificates to prove the product's country of origin — before you set delivery expectations for your customers.
3. Pick the Right Provider
No one international shipping company or method is the best provider for every circumstance.
Certain shipping companies have established relationships with customs in specific destinations, so selecting a company for specific countries may speed up delivery to your customers.
Most shipping companies with a strong presence in a country will also have a physical office location in the destination.
4. Investigate the Delivery Chain
Make sure to ask who is actually handling your products! When you contract with a shipping service to ship your products, the company you contracted might not necessarily be handling the actual shipping.
Often, the company then turns the package over to a shipping management company that then handles the shipping timeline and method, and since the management company is out to make a profit, it often ships the product the cheapest way possible, which is often the slowest.
Know what you are paying for and who all the players are.
5. Ensure That Shipments Are Packaged Correctly
Find out the number of times a package will be handled, the mode of transportation, and carefully package your product so that it is intact upon arrival. Be aware of any regulations for shipping containers for the destination country. Businesses using wood pallets, for example, might not realize that some countries regulate wood packaging to control pests and ask companies to adhere to very specific standards.
Shipping is complicated, and most e-sellers won't ever become shipping industry experts. However, you need to be curious about the issues surrounding international shipping because there are often daily changes and updates.
Be proactive in measuring whether your shipping is matching customer expectations, and revisit your delivery service as indicators point out weaknesses in your system. Be prepared to adjust delivery methods if the weather worsens. Minimize risk so customers won't worry that their product will arrive late, and make sure their fears don't translate into your holiday nightmares.