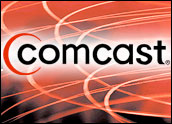 Comcast has grown and changed so much over the last 15 years that many expect this wave to continue. It may, but for that to happen Comcast must realize the marketplace is changing and steer through the upcoming rapids. Can it do that?
My Pick of the Week is AT&T's plan to stop texting while driving.
Humble Origins
Back in the 1990s, Comcast was a small cable television company. Back then, its competition was limited to a couple of newer satellite television companies. It didn't compete with the local phone companies or Netflix or Amazon. Today it does — and competition is heating up.
As an analyst, I like to pull the camera back and look at where a company has come from, consider where it is today, and then look forward.
I have worked on a consulting basis with just about every competitor in the space over the last 25 years, so I understand much of the change that has occurred. Some companies succeeded while others have not. The industry has been evolving. Back in the 1980s, there were several different sectors, including local and long distance telephone, and cable television.
Over the years, the industry has changed. Long-distance companies faded, other companies merged, and sectors like wireless, Internet and television grew. Many times, we tried to bring competition to the cable television industry.
In the 1990s, cable television was an industry full of small providers. Then the Baby Bells introduced a new competitor, called "Americast." At that time it looked like the local phone companies were going to be in the television business, competing with the cable TV companies. Then the seven Baby Bells started merging, and Americast was put on the back burner.
The cable television industry at the time was an industry full of many, smaller service providers. Back in those days, Comcast was just a little company. Back then, AT&T was enormous, but it was changing as well.
I remember in 1999, the long distance giant AT&T was run by CEO Mike Armstrong, and it acquired Denver-based Telecommunications Inc (TCI), then one of the largest cable television companies in the United States, run by Leo Hindery.
Overnight, this acquisition turned AT&T into the largest cable television company. It seemed to fit: the largest long-distance giant, the largest wireless company, and then the largest cable television company. Things went sour pretty quickly, however. AT&T failed at cable television. In fact, it started to fail at everything, losing its long-distance consumers to the Baby Bells.
That started the unraveling of the old AT&T, and it happened pretty quickly for what was the world's best-known brand. AT&T sold its TCI cable television business to Comcast. It spun off its wireless phone business, then called "AT&T Wireless." Then AT&T was acquired by SBC, about eight years ago. SBC took the name and now calls itself "at&t." The acquisition by Comcast changed it from one of the smaller players to the largest cable television company in the country, overnight.
The deal that transformed Comcast was struck thanks to Brian Roberts, the current CEO. Brian took the helm from his father Ralph Roberts who led the company until then. That transformed Comcast into a giant, overnight. A small family business suddenly became an industry-leading giant. But it still had further to grow.
Over the last few years, Comcast has been a Fortune 100 company with more than 24 million customers and 100,000 employees. It owns various networks and television stations. It also took majority ownership in NBC Universal.
So Comcast is growing and changing — it is not the same company it was just 15 years ago. I expect to see it continue to grow and to change. In fact, other companies like Time Warner and Cox also grew.
That's the good part.
PR's Crucial Role
The growth has not been painless, however. While Comcast grows and succeeds on many levels, it struggles on many others. One of several areas where Comcast seems to have a missing link is public relations and relating to the customer. Comcast seems to expect the world to understand it and change to accommodate the company. Is that working?
That's why it failed at wireless a few years ago. That's why its new brand Xfinity is struggling today. Like I have told so many CEOs and executives over the years, if you don't have good public relations, and if you don't tell the marketplace not only your news, but also your position on your news, then they will fill in the blanks themselves. And more times than not, you will not be happy with the results.
Now Comcast is starting to focus on public relations and brand-building, which is a great idea and opportunity. The company absolutely needs it. Will it work? It depends. It has the big box of crayons — now let's see if it can draw.
One question: Why hasn't it taken this path already over the last 10 years? Good question. I don't know either. Perhaps it's because until the early 2000s, Comcast never had competition. In fact none of the cable television companies had competition. But what about the last 10 years?
Since then, the local phone companies have gotten back into television with their IPTV service. AT&T uVerse and Verizon FiOS are very heavy hitters, and to this date, telephone companies have proven to be better marketers than cable TV companies.
In addition, satellite television services are now large competitors, and there are new competitors using the Internet like Netflix and Amazon, which are rapidly growing and changing the industry. To save money, a growing number of customers are buying plain old television antennas and getting channels for free. They can then download other television shows or movies from a variety of services, like Amazon, and they are happy and pay next to nothing.
New competitors are getting ready to pounce into the cable television business with new breakthroughs as well. Companies like Google and Apple look serious — and they have already changed other industries, like wireless.
In a strange new partnership, Comcast and Verizon Wireless have gotten together. Walk into any Verizon store and you may find Comcast cable television products for sale. This was a result of Comcast selling its wireless spectrum to Verizon Wireless. So are they partners or competitors? Not sure what will develop. We'll have to keep our eyes on this one.
The good news for Comcast is that cable television companies have grown and gotten stronger over the last decade. The bad news is that may be changing. The growth wave may be peaking. We may start to see traditional cable television companies shrink over the next few years unless they can fix the problem and maintain their lead.
The concern for Comcast is that competition is growing rapidly. What is it doing to answer that threat? Its quiet PR over the years has not helped it. The industry is now entering a new era of competition and technology. Think of the marketplace as a pie. Yesterday, it had no slices — but today is has many slices, and new technology will make even more slices.
Perhaps some customers don't mind paying more every year for services, but others do. Many customers want to save money, and Comcast does not help them. Its rates go up regularly. What ever happened to the a la carte pricing the industry was was buzzing about a couple of years ago?
The new Comcast brand called "Xfinity" launched a year or so ago. It has not really worked well, because Comcast doesn't understand how to build this new brand. First you change and update the service; then and only then do you rename it and reintroduce it.
So, looking forward, things are both exciting and challenging for Comcast. Which future path will the company take? Will it continue to grow, or is its wave cresting? You have to understand what customers think about you and why. You have to know how they feel about you — and you have to change and improve that.
Only then should you invite customers, investors, the media and analysts to follow along on the journey with a new brand name and identity. One of Comcast's weakest links is its PR. Over the last decade, it has just not been successful.
In this new world of technology, the question is this: Will existing leaders continue growing, or will they give way to new competitors? I believe Comcast faces a choice in a changing marketplace. One way will lead to continued strong growth. If it takes the other way, it will start to fall. Will it understand what is happening, make the changes, and continue to grow? It's all in the hands of Comcast.