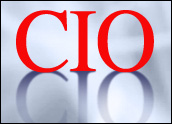 As the enterprise progresses toward the goal of proving fully immersive and collaborative capabilities to remote individuals, it is important to realize the value of video not only as a technological achievement, but as a practical business enhancement.
By presenting the strategic value of the various forms of video in the enterprise, this document serves as a guide for the CIO to better understand the strategic pressures and strategies that lead to quantitative business value.
Challenges to Using Business Video
One of the keys to this multi-departmental usage is to be aware of the strategic challenges faced by organizations moving into a line-of-business-driven video 2.0 world. Although cost and technological complexity are still significant concerns, they are not the sole concerns of companies seeking better video solutions (Fig. 1).
Currently, the top challenge for business video is the lack of an organized strategy for integrating video into the business. Although a number of organizations struggle with lack of adoption or the difficulty to use video endpoints, the struggle has shifted from technology use to making a proper business case for video.
As videoconferencing has evolved into telepresence and other immersive collaboration solutions, and streaming video is quickly transforming into a combination of content management and social feedback, new business video solutions must be chosen based on their value to the organization and not simply based on cost or current technology adoption.
Although bandwidth, adoption, and endpoint use were all significant challenges, there were three top differentiators from a challenge perspective. Among all of the challenges to adopting video, three stood out for the stark differences between Best-in-Class organizations and all others: strategy, cost and the lack of proven ROI. Companies that are not Best-in-Class are more likely to struggle with pure cost and ROI measurements for video, while the Best-in-Class are more concerned with aligning video technology to the rest of the business.
The top 20 percent of respondents (the Best-in-Class) did not worry about cost: Their top concern was with developing strategies associated with high levels of video adoption and usage. This is not to say that these companies spent more than other organizations, but that their focus was on business value rather than pure cost structure.
In contrast, all other organizations (Industry Average and Laggards) were worried about cost and the lack of video adoption. Ironically, these companies are not pursuing cost-effective solutions that engage employees or meet the needs of the organization because they are focused on commoditized cost rather than holistic business value. Because these other organizations do not see adoption or business value commensurate with their current investment, they struggle to make the appropriate time and personnel investments needed to achieve success.
The Business Need for Video
There were two top pressures driving the need for video in the workplace: the need to support remote and distributed employees and the need to reduce corporate travel.
In addition, three secondary pressures emerged regarding the need for industry differentiation, employee demand, and the need for innovation. Both these primary and secondary pressures show important trends in the adoption of business video (Fig. 2).
These strategies speak to the need for B2B collaboration, internal cost and procurement control, and internal collaboration and critical paths. Each of these strategies affects corporate departments differently.
The top two pressures described in Figure 3 are indicative of the Video 1.0 world that has been illustrated. Although these are the dominant pressures associated with video, they focus on current operational challenges and cost reduction rather than on the value-added experiences that video can provide. These two pressures ended up being the top pressures both for all respondents and specifically for Best-in-Class companies, so the choice of pressures was not a significant differentiator to achieving success. However, their execution on secondary pressures was vital to meeting business demands of the organization.
The secondary pressures each demonstrate new value propositions that are emerging from various areas of the enterprise. As video becomes a part of the marketing, learning and development, sales, and product innovation environments, it has started to become a necessary tool to drive innovation and differentiation. To do so, these video solutions must progress past Video 1.0 to an integrated strategy of Video 2.0.
Video 2.0 treats videoconferencing not only as a means of communication, but also as a collaboration channel associated with content-sharing, unified communications and recorded assets that can be accessed by all employees. Video content and usage need to become assets stored in content management systems and delivered via content delivery networks that provide and reuse timely information in a dependable manner. Remote and distributed employees need video content to make resources and services in headquartered locations available.
---
Hyoun Park
is a research analyst in communications at
Aberdeen
Group.
Gaurav Patil
is a research associate in communications at Aberdeen.