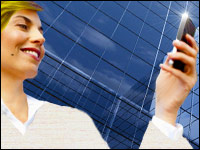 There seem to be two distinct sectors forming in the wireless industry. One side is wireless as part of a bundle of services. The other is wireless as a standalone product. This is not a case of one side being a winner and the other a loser — they're just different. That means how we measure and track companies on both sides may have to change.
Growth and change are affecting companies like AT&T Mobility, Verizon Wireless, Sprint, T-Mobile, US Cellular, TracFone and C Spire on the service side of the industry, as well as companies like Apple, Google, Samsung, Nokia and many others on the product side.
The Top Wireless Networks
Prior to the last few years, wireless was wireless. That is, every wireless carrier competed with every other wireless carrier for phone and data services. Standalone wireless companies like Sprint and T-Mobile US competed on a level playing ground with AT&T Mobility and Verizon Wireless.
That was yesterday. Today the industry is expanding, and it is changing. The rules for success seem to be changing as well.
AT&T Mobility and Verizon Wireless, for example, no longer are limited to selling mobile phone service and wireless data. They are expanding to include other offerings, like television.
Historical Convergence and Transformation
AT&T and Verizon are not only cable-television competitors with their U-verse and FiOS services — they are taking competition to an entirely new level. They are using their wireless networks to deliver TV programming to devices like smartphones and tablets, anyplace and at any time.
This convergence is a transformative event that will make history. It is disrupting the entire television industry and putting intense pressure on traditional cable television companies.
Most traditional cable television companies don't have the capability to enter this territory — at least, not yet. Comcast Xfinity and Time Warner Cable do with their Verizon Wireless partnerships. Many others don't. AT&T and Verizon AT&T and Verizon are the two service providers that offer full bundles of services. They offer wireless, telephone, Internet, television, home security and automation, and much more.
Yesterday they kept these sectors as separate businesses rather than combining services. Tomorrow they will be blending and integrating these services to enhance their value and continue to grow.
This is part of the growth opportunity we see with these two companies.
Sprint and T-Mobile
Sprint, T-Mobile, US Cellular, C Spire, Tracfone and others are straight wireless plays. Companies like Sprint and T-Mobile have done a remarkable job over the last year or two reinventing themselves and showing growth for the first time in years. Other wireless carriers are struggling.
However, if Sprint and T-Mobile are showing growth, that proves there is plenty of growth ahead for companies that take the right path.
Comparing Competitors
There is plenty of room for growth in the wireless industry, and this is true both for full service and for standalone players. However, growth may be different for each side.
It may no longer make sense to compare these players on the same basis. Since they focus on different market segments, perhaps they should be compared differently.
The marketplace consists of many different slices of pie. Some are business customers, some are consumers. Some want an integrated package of services, and they may prefer an AT&T or Verizon solution. Others may want a wireless-only package of services, and they may prefer Sprint or T-Mobile.
The wireless industry is fluid and has undergone transformation several times in the last few decades.
The last major shift began eight years ago with the unveiling of Apple's iPhone. That was soon followed by the introduction of smartphones running Google's Android operating system. That's when consumers started using vast quantities of wireless data. That's when the number of apps began growing from a few hundred to today's millions.
Next Major Wireless Shift
Another major industry shift is already under way, fueled by partnerships between wireless and wire line companies to offer converged services.
Perhaps we will see standalone wireless carriers partner with landline telephone and cable television operators to tap that growth wave as well.
We really don't know what the wireless industry will look like five years from today. However, it will be bigger, it will be different, and it will involve convergence — although convergence means different things to different companies.
These are exciting times in wireless. The future looks good for every player. However, as history has shown us, that does not guarantee every player will succeed.
It will be interesting to watch which companies grab the ring and which don't. We may need to change the way we evaluate the success of companies if they're not all playing the same game.
Your thoughts?