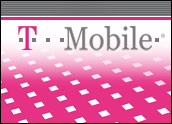 What's up with T-Mobile? It reminds me of that old Rip Van Winkle tale. Rip fell asleep for 20 years, somewhere in the Catskill Mountains, and then woke up with a long, white beard. Except for the facial hair and the length of time, his story sounds a lot like T-Mobile USA's, right? It too has awakened from its long nap and has come out swinging. So what can we expect next?
To understand where it is going, we have to first pull back the camera and see where it has come from and where it is today. Looking back, the picture is not all that pretty.
It seems T-Mobile has always been the No. 4 competitor in wireless. It was doing a decent job in voice until network speeds jumped from 2G to 3G a few years ago. It didn't see the need, so it sat that one out. Big mistake. Not preparing for the future left T-Mobile far behind. It started to lose, and it's decline continued until the last couple of quarters.
Over the last decade, T-Mobile has been crashing and burning. Its speeds were too slow, its phones were pitiful, and it was losing customers right and left to AT&T Mobility, Verizon Wireless and just about everyone else.
Then, a little over a year ago, when it was scraping along at rock bottom, T-Mobile hired a new CEO — and that began its turnaround. New CEO John Legere, who came from Global Crossing, took some time and looked both at T-Mobile's pitiful position in the market and at the growing and changing wireless industry.
Legere then developed a plan, rolled up his sleeves, and got to work. T-Mobile had two challenges: First was improving the quality and speed and reach of its network; second was improving its PR image in the marketplace. Both needed plenty of work.
Song and Dance
T-Mobile started working on improving its network — a process that still is in the very early innings. At the same time, Legere suddenly burst onto the marketplace with a very different stance from the typical CEO — or even his previous stance at Global Crossing.
I don't know whether this was part of the original plan, but Legere is turning into a lovable wireless lunatic with a mouth that would make my mother cringe.
He started taking shots at AT&T Mobility, started to swear every other word, started to speak about the broken wireless industry, and spouted off on how T-Mobile was going to change it.
Earlier in 2013, no one took him seriously — but he continued. Bit by bit, he started to get some traction. Today, he gets plenty of media attention.
Today, T-Mobile is spending time and money improving its network, increasing speeds and attracting customers. That's good.
It has increased the speed of the network in many locations, although it still has a long way to go to be up to AT&T and Verizon standards. It has changed its business model to attract new customers, moving from postpaid to prepaid, and a few other things as well.
As for Legere, he is still swearing to beat the band. Just look at his recent CES presentation as an example. There were more expletives than in The Wolf of Wall Street — the movie starring Leo Dicaprio, which I expect you've heard about by now.
Nonetheless, T-Mobile seems to be in the early stages of a recovery. Imagine that. The next question is, can it keep it up? We'll see — but so far, so good.
Smoke and Mirrors
Traditionally, AT&T and Verizon offer the best quality and the most innovation, but they come with the highest prices. Sprint, T-Mobile and others offer lower rates, but their networks, speed and images are not top tier.
So, T-Mobile has decided to start competing for a different slice of the consumer pie then it used to. It used to compete head-to-head with AT&T, Verizon and Sprint. Now it seems to be attracting the antiestablishment crowd — and it seems to be working.
I hope T-Mobile continues to heal and grow. That's good for the industry. However, it's important to realize that T-Mobile — while it is helping itself — has little to do with industry changes.
The wireless industry changes all the time — on its own. It always has, and it always will. T-Mobile has just recognized the next shift, and talks as if it were responsible for it. Remember, AT&T and Verizon have roughly 70 percent market share. T-Mobile is a very tiny competitor that does not have the power to change the industry.
What it does have is the ability to discuss the changes that are occurring. That educates the marketplace, and that is a good thing. So I have no problem with T-Mobile shouting from the tallest mountaintops about the changes the industry is going through.
Just realize that these changes actually have little to do with any one company. They would happen in the industry on their own. This is a long-term industry change — just as the industry has been changing time and time again over the last several decades.
It looks as though T-Mobile has finally awakened and is starting to be creative and compete successfully again. That's good for its workers, customers, shareholders and partners.
So congratulations, T-Mobile. Oh yeah — one more thing. Could you try and keep the swear words under control? Thanks.