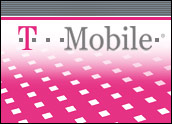 T-Mobile on Wednesday announced Binge On, a plan that lets qualified customers Netflix and chill as much as they want.
It's the type of move meant to shake up the wireless industry and to cultivate more T-Mobile loyalists.
At Un-carrier X, T-Mobile's latest digital briefing, the company announced that beginning this Sunday, customers on select Simple Choice plans can consume streaming content from popular services without having the usage count against their data plans.
The pioneering third parties participating in Binge On include Neflix, Hulu, HBO, Showtime, Starz, SlingTV, WatchESPN, MLB, Movieplex, NBC Sports, T-Mobile TV, Univision Deportes, Ustream, Vessel, Vevo, VUDU, Crackle, Encore and Fox.
T-Mobile launched Binge On because there was a huge opportunity to address a major pain point for customers, said T-Mobile spokesperson Oliver McIntosh.
Mobile video is the top way people use the mobile Internet, he told the E-Commerce Times.
"It's clear that video on mobile is the future, and Binge On is a major step in providing this content in a broad, free and consumer-friendly way," McIntosh said.
In addition to delivering the "groundbreaking Binge On news," T-Mobile announced that the allotments for Simple Choice data plans have double at no additional cost, said McIntosh. The 1-GB, 3-GB and 5-GB plans now allow 2 GB, 6 GB and 10 GB of data respectively.
T-Mobile also announced Family Match at its 10th Un-carrier event. When one plan member needs extra data, the whole lot get another helping at no additional cost.
"These offerings show our commitment to providing users the data that they need without hiking up costs, solving a major industry pain point," said McIntosh. "This, in conjunction with Binge On, is why we dubbed UCX 'Data Day.'"
Devil in the Details
At a time when it seems every ISP has its hands near a throttle, the self-styled "Un-carrier" is encouraging people to eat more data. There's a method behind what at first glance may seem mad.
T-Mobile's network has been kitted out with proprietary tech that will optimize the delivery of video to mobile screens. Binge On, which can be flipped on or off by consumers, will deliver video at 480p or better.
It's not just a case of T-Mobile being altruistic, suggested Ritch Blasi, president and founder of MediaRitch.
"First, the devil is in the details here," he told the E-Commerce Times, "and there is a bit of sleight-of-hand going on. The service doesn't support two of the most used video services, Google and YouTube, and uses a proprietary technology, which may still need to be proven out, as far as scaling to support higher volumes."
Also, T-Mobile was significantly hiking rates of its unlimited data customers while it was busy pushing Binge On, Blasi pointed out, which would offset the cost of carrying the free video streams.
"If it does take off and usage soars, the strain on the network, even using this video compression technology, may negatively impact overall quality of service," he said.
The Dominoes
Despite the language T-Mobile uses — sometimes bordering on charitable in nature — it is still a company, and companies are driven by profits.
Wireless carriers have been faced with rising demand for over-the-top services from "data-hungry customers, and they're hustling hard to innovate and stay relevant," noted Robert Oberhofer, VP of product marketing at ItsOn.
"T-Mobile's approach to video — a very data-hungry activity — is novel for wireless carriers," he told the E-Commerce Times. "The approach will likely be popular in the U.S. — but also abroad, where prepaid wireless service is more prevalent."
Budget-conscious wireless customers generally respond well to having the ability to purchase mobile access as needed, said Oberhofer.
"Unlimited access to favorite apps — like streaming services — for a flat fee or bundled with a data service is an exciting way to keep the bill shock associated with streaming content at bay," he added. "I wouldn't be surprised to see more bundled capabilities in the marketplace, as carriers want to increase the perceived value for users and build a loyal customer base."
Consumer Perception
Despite its efforts to offset the extra data, T-Mobile's Binge On offers that perceived value Oberhofer mentioned.
One annoyance associated with wireless carriers is overages, which ruffle consumers and reward companies, noted Rob Enderle, principal analyst for the Enderle Group.
"T-Mobile has been very aggressive with programs they think will pull customers to their service, and this one is no exception," he told the E-Commerce Times.
There's a common belief that overages often come from streaming videos, observed Enderle, so Binge On's value proposition is the perceived savings due to avoiding overages related to streaming media.
"This builds on the overall perception they are creating that T-Mobile is a lot cheaper," he pointed out, "and should help build dissatisfaction with folks that aren't on T-Mobile, creating an ever-stronger reason for them to move."