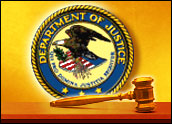 The TV game show The Price is Right may be an entertaining diversion, but for federal information technology vendors, getting the price right in government contracts is serious business. Two major software providers recently found out how serious it can be as a result of separate U.S. Department of Justice investigations.
The DoJ last week announced its intervention in an existing federal lawsuit, supporting allegations that Symantec had submitted false claims in a federal contract with the General Services Administration.
"The case alleges that Symantec knowingly provided the United States with inaccurate and incomplete information about the prices it was offering to its commercial customers during the negotiation and performance of the contract," it said.
Under federal contracting provisions, vendors are obliged to inform government agencies about the prices these vendors charge their best — or "most favored" — commercial customers, to allow federal agencies the opportunity to negotiate similarly discounted or favorable pricing.
Vendors must provide federal agencies updated pricing information on a continuous basis during the term of the contract.
Symantec misrepresented its true commercial sales practices to GSA, the Justice Department contends, "ultimately leading to government customers receiving discounts far inferior to those Symantec gave to its commercial non-government customers."
The case involves a Multiple Award Schedule, or MAS, contract between Symantec and GSA that allowed the company to sell software and related items directly to federal purchasers. The contract was in place from 2007 to 2012 and involved at least US$210 million in sales.
DoJ's intervention in the Symantec case came just weeks after the department filed suit in federal court against CA Technologies on similar charges related to a contract between the company and GSA for software licenses, software maintenance, training, and consulting services to various government agencies.
"Since at least 2006, CA knowingly overcharged the government for software licenses and maintenance in various ways," the Justice Department alleged.
The case involves multiple federal customers, including the Federal Bureau of Investigation, the U.S. Army Accessions Command, and the Centers for Medicare and Medicaid Services, according to legal documents unsealed by a federal district court in May.
In both cases, the Justice Department's actions were spurred by the federal False Claims Act and related legal protections for citizen whistleblowers who report fraud or other irregularities in federal contracting.
The FCA allows the Justice Department to intervene in such cases. It decided to intervene in the Symantec case (Morrell v. Symantec) and notified a federal court it would both intervene in the CA case (Dani Shemesh v. CA Inc.) and bring a separate action against the company.
Software Providers Deny Charges
Both Symantec and CA separately challenged the allegations, arguing that the central issue involves differences over contracting provisions.
"At Symantec we take compliance rules seriously and believe we followed all GSA Schedule and state contract program rules. We have fully cooperated with the government throughout its investigation, which Symantec was alerted to and first publicly disclosed in June 2012," Symantec said in a statement provided to the E-Commerce Times by communications manager Noah Edwardsen.
"We deny any wrongdoing and are confident the prices paid by the government for Symantec products and services were fair and reasonable," Symantec maintained.
"CA is committed to integrity in all of its business dealings, and acted in good faith in all of our engagements with the GSA. This matter is related to a disagreement in the interpretation of our contract with the GSA, which we entered into in 2002," Jennifer Hallahan, CA corporate communications manager, told the E-Commerce Times.
"We continue to believe that ongoing dialogue is the best course of action and look forward to working through this matter as quickly as possible," she said.
The impact on the companies could be substantial. Symantec earlier this year alerted regulators and shareholders that the company's potential risk exposure resulting from the DoJ case could reach $145 million.
"An intervention means that the government's shotgun is loaded and they are hunting for bear," said Diane Moore, an attorney with Baum, Hedlund, Aristei and Goldman.
"About 95 percent of all cases in which the government intervenes result in the settlement of the case. Symantec will likely be writing a big check, especially if it hopes to continue a business relationship with the government," she told the E-Commerce Times.
Other high-profile FCA cases involving IT companies include one that Oracle shelled out $199.5 million to settle in 2011 and another in which NetApp paid out $128 million in a 2009 settlement.
However, it is unlikely that DoJ is specifically targeting the IT sector, since the department has also moved against major health sector providers in other FCA cases.
"It does not appear in this case that the government's focus is on the software industry, but on the type of pricing contract that Symantec negotiated with the GSA," Moore said.
Commercial Pricing Formula Disputed
"The 'Most Favored Customer' contract is intended to put the government on equal footing with mega purchasers, but it can be readily manipulated because the information about a company's pricing comes from the company itself and is hard to verify," Moore pointed out.
"Besides, this pricing method is not always realistic, and providers realize that government requirements, payment methods and administrative demands increase the cost of doing business, making government MFC contracts less cost-effective," she added.
The MFC concept is inherently a tricky contracting element and actually should be eliminated by GSA, according to the Coalition for Government Procurement, which last year issued a white paper urging the government to eliminate the MFC terminology in contracting.
While contracting tasks and prices for the government may be similar to those provided to commercial customers, they amount to "apples and oranges" comparisons, the coalition contends.
Functions in federal and commercial spheres might appear to be almost the same, but "significant compliance burdens" in federal contracts materially change the nature of such contracts, it argues.
Also, federal agencies are not permitted to interact with vendors in joint marketing agreements and other commercial arrangements that occur in the private sector. Importantly, there is "confusion" in MAS/MFC contracting, according to the coalition, which notes that GSA's own acquisition regulations refer to MFC as a negotiating objective but not a requirement.
GSA earlier this year reported that 80 percent of MAS contracts it examined between 2010 and 2012 showed deficiencies in pricing disclosures by vendors. Such a large incidence of noncompliance says more about fundamental flaws in the MAS criteria than it does about vendor performance, according to the coalition.
The Coalition for Government Procurement has not yet specifically addressed either the Symantec or CA cases, President Roger Waldron told the E-Commerce Times.
However, the findings in GSA's report reflect the "cumbersome, confusing and impractical nature" of the agency's disclosure requirements for both contractors and contracting officers, Waldron said in March, in a commentary on overall MAS contract provisions.
"Symantec's current situation may provide a warning to other tech companies to avoid these MFC contracts, instead providing an accurate and well calculated cost analysis and seeking to contract on a cost plus or similar negotiated price format," he suggested. "It certainly will remind government providers with MFC contracts to comply fully and accurately with the reporting requirements."