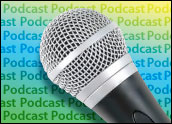 It appears Apple is close to acquiring talk radio app Swell for US$30 million.Much of Swell's development team will be joining Apple, and the app will be shut down sometime this week, Re/code reported.
Although Swell managed to raise $7.2 million from the likes of DFJ, Google Ventures and InterWest Partners, it hasn't been able to get much traction in the crowded iTunes App Store, despite garnering a user rating of 4.5 out of 5 stars.
If the Swell purchase should pan out, it would be Apple's third acquisition deal in as many months. It agreed in May to purchase Beats Electronics for $3 billion, and news surfaced last month that it had purchased BookLamp, a book recommendation service, for an estimated $10 million to $15 million.
All in the Algorithms
Swell targets talk radio fans. Among its offerings are NPR, ABC, ESPN, BBC, CBC and TED. The app is free and so is the content.
Swell makes recommendations based on a user's listening habits. Like Pandora, it will play a selection, and learn that you like that kind of content if you keep listening. If you reject it, it will avoid presenting that type of content in the future.
The app lets you bookmark content and share it with others on social networks.
Swell's interface is designed for people on the move. Its large buttons are easy to read and poke while driving, cooking or exercising.
"What Apple is buying is probably not what's in the app right now, but these algorithms that they feel can be scaled up to work with a very large audience to deliver highly tailored programming alternatives," Gartner Research Vice President Mike McGuire told the E-Commerce Times.
"It's about you and I having to do less work," he said "if those algorithms are good enough to map what we do like and what we will like in the future."
Talent Grab?
In the past, Apple has made acquisitions to close gaps in its product line.
"A lot of times it will buy these smaller companies for a particular capability or feature they have that can add value to an Apple product," Bob O'Donnell, founder and chief analyst with Technalysis Research.
"Apple has done that with component companies," he said, "and they've done that with software companies, too."
Since it appears most of the Swell team is being absorbed by Apple, algorithms aren't the only things of possible value to the company.
"Even if Apple isn't interested in the app or its functionality, they may want to bring the developers on board to help with some core products," Ross Rubin, principal analyst with Reticle Research, told the E-Commerce Times.
Apple for years resisted providing streaming services to its customers and when it finally did, its offering, iTunes Radio, didn't exactly shake up the status quo.
"It's unclear if it's pulled many users away from Pandora and the other options out there," Rubin said.
Despite the entrance of heavyweights like Apple, Amazon and Google into the streaming audio market, old line players seem to continue to thrive.
"No one's getting squeezed out of the market, because the market is still growing," said Jim McGregor, principal analyst with Tirias Research.
"Eventually you'll see some leaders emerge, but we're not at that stage yet," he told the E-Commerce Times.
Would Apple's place in the market be better now if it hadn't dragged its feet so long on music streaming?
"Apple's life would have been easier if it got into streaming earlier," Technalysis' O'Donnell said, "but it would be difficult to quantify how much of a difference it would have made."