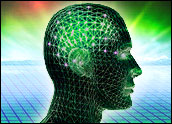 Since May is National Stroke Awareness Month, and since I am a stroke survivor, I want to share with you some important information everyone needs to know — whether you are a stroke survivor yourself, or have a recovering relative or friend.
In my Pick of the Week section, let me tell you about Allsup, a company that has turned into a powerhouse helping people win their elusive benefits.
We hear of quite a few famous stroke survivors — like actor Kirk Douglas, Vice President Joe Biden's son Beau Biden, weatherman Mark McEwen and Dick Clark.New England Patriots linebacker Tedy Bruschi had a stroke 10 days after winning the Super Bowl. He was only 31 years old and said he was in the best shape of his life. He thought strokes only happened to elderly people.
In the tech industry, Steve Largent — head of the wireless association CTIA — had a stroke the year after I had mine. When we talk, I see Steve's recovery has been inspiring. He has the right attitude. His hard work, commitment and recovery make a great success story to inspire everyone struggling with stroke and recovery today.
Sharing My Story
As I struggled with recovery, I found a problem that needed a solution. Suddenly I had many new doctors and had even more questions. Surprisingly, they offered nothing in the way of answers.
I wanted to know how to recover quickly. How to put this behind me. What was coming next. I wanted to know how to get my life back. Eventually I did learn — over time.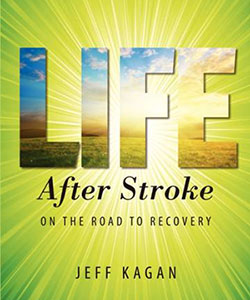 So I decided when I had recovered that I would help others get these answers. I would write a book on what I had learned. I wanted to help others better understand what was happening to them and what was coming next by telling my story.
My book, Life After Stroke: On The Road To Recovery, has just been published. I have received so many touching emails from readers. You can click here and read the first couple of chapters. It will open your eyes and give you important tools everyone should have.
In the book, I call us "stroke survivors." To me, having a positive attitude is an important part of the recovery process. Looking at the glass as being half full, not half empty. That is key.
An App for 'Help!'
In the world of wireless and healthcare technology, there are so many new ideas that didn't exist a few short years ago. Here is one example: an app for stroke survivors that works on smartphones.
Jay Elliott, founder of Nuvel and author of The Steve Jobs Way, briefed me on his new app, vSOS.
When you press the icon on your iPhone, it jumps to action. It calls you to see if you need help. If you don't answer, it can use GPS technology to tell where you are and send emergency help.
Elliott developed this with a friend in mind who is also recovering from a stroke. vSOS actually has lots of applications, including for people living alone.
Awesome and Awful
This is just one of many exciting ideas I am briefed on every day. When I went to the CTIA Wireless show in March, there were so many more exciting ideas on display. This is an amazing time we are entering, and I will tell you about many of these great ideas.
The good news is stroke survivors often come back strong. They can once again grow into important players in our industry and our companies. It just takes a little extra time and work.
I have to tell you, while I would never volunteer to take the ride again, what I learned about the mind is incredible. It is strong and deep — and a very surprising place. It was the most beautiful and awesome and awful ride, all at once.
When I give a speech on my experience, it brings back tears about the past and excitement about the future.
There are so many new health-tech ideas in the market today. This is one of the reasons I am so interested in and excited about our growing wireless health, mHealth and eHealth industry. Health is something that we will all be dealing with going forward as individuals, workers and investors. You will see me following and covering and talking about this exciting area. I hope it surprises and delights you as much as it does me.
The changes in healthcare technology we have seen over the last seven years have truly been amazing, and we are still only in the first inning of this brand new game. Batter up!

My Pick of the Week is Allsup, a company that helps people win their Social Security benefits. Jim Allsup started the company in 1984 after working for the Social Security Administration. He saw a need and started this company, which has grown into a powerhouse of help for those struggling with a variety of illnesses, including stroke.
Since I am a stroke survivor, I can completely understand their model and the need. I was unable to work or even think. My income stopped, and my mind was in such chaos. Benefits? Disability insurance or Social Security? I was lost. That's where Allsup enters the picture.
Allsup calls itself the nation's leading disability representation company and says it has helped more than 150,000 people receive more than US$12 billion in Social Security Disability Insurance (SSDI) and Medicare benefits.
This is a needed service when dealing with the confusing and complex world of government benefits, where even when you need them the most, it is often very difficult to get help. If only I knew about Allsup a few years ago!