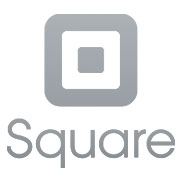 Starbucks has selected Square to process mobile payments at its approximately 7,000 stores nationwide in the United States, in a move that could shake up the nascent mobile payments market in the country.
The coffee company had introduced the first mobile payment via iPhone app in 2009. It took mobile payments nationwide in January 2011 after testing its app for iPhones, the iPod touch and BlackBerries.
At a press briefing in New York on Wednesday, Starbucks chairman, president and CEO Howard Schultz told reporters the company had been approached by all the mobile payment processors in the market over the past six months. It selected Square after meeting with that firm.
"The evolving social and digital media platforms and highly innovative and relevant payment capabilities are causing seismic changes in consumer behavior and creating equally seismic disruptive opportunities for business," Lisa Passe, Starbucks' director of global brand public relations, told the E-Commerce Times.
"Both Starbucks and Square take a similar approach when building products and running our business, and together we can bring the best possible payment experience to Starbucks customers," Passe continued. "We also expect to reduce our payment processing costs as a result of this agreement."
Squaring the Coffee Circle
Starbucks customers will be able to use Square's payer app, Pay With Square, at the coffee company's stores this fall. They'll also be able to find nearby Starbucks locations within the Square Directory.
The Square Directory will also let Starbucks customers find other nearby local businesses accepting payments through Square from within various Starbucks digital platforms. These will include the Starbucks Digital Network and, eventually, Starbucks' mobile payment application.
Starbucks "will continue to offer its own mobile payment applications, enhanced with My Starbucks Rewards benefits," Starbucks spokesperson Passe said. "However, for current customers using Pay with Square, this opens up a new way to pay at Starbucks."
Square Gets a Caffeine Jolt
Square will process Starbucks' U.S. credit and debit card transactions. This "will significantly accelerate Square's scale and help keep costs down," Starbucks' Passe said. Square will integrate with Starbucks point of sale (POS) systems.
Starbucks will also invest US$25 million in Square, in the latter's "D" round of financing, and the coffee company's head honcho, Schultz, will join Square's board of directors.
Square received angel investment from several prominent people including Marissa Mayer, who's now CEO of Yahoo, and serial Internet entrepreneur Kevin Rose. Investors in its Series A, B and C rounds of funding include Khosla Ventures, Sequoia Capital and Kleiner Perkins Caufield & Byers. The company's valuation in June 2011 was more than $1 billion.
Square did not respond to our request to comment for this story.
Fighting Credit Card Company Fees
Credit card company rates have been a thorn in the side of merchants. The Federal Reserve last year set a 21-cent cap on swipe fees for debit cards that went into effect in October.
However, that has apparently led to higher fees for merchants who take card payments for less than $15.
This has led to greater interest among small businesses for alternative solutions. At the same time, consumers will probably gravitate toward making payments using their mobile phones, and that will give impetus to the mobile wallet market, Sterne Agee suggests.
Mobile Payments to Grow
PayPal has been moving aggressively in the mobile payments market and expects it will handle $10 billion in mobile payment transactions this year. The company in July launched "PayPal Here," which it describes as the world's first global mobile payment solution. This is available in the U.S. and Hong Kong.
Starbucks' team-up with Square "proves merchants and consumers are ready for mobile wallets," Mike Mulcahy, president and CEO of MobilePayUSA, told the E-Commerce Times. "Google and Starbucks are paving the way for the rest of us."