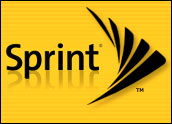 Sprint continued to make progress in its turnaround during Q1, it said Tuesday. However, it apparently wasn't enough to keep the company from slipping to fourth place among major wireless carriers, exchanging places with T-Mobile, which climbed up to third.
Among other things, Sprint cut postpaid customer losses in the quarter to 12,000 — the lowest ever. It had total net additions of 675,000 customers compared with the Q1, 2014, loss of 220,000. It also earned 180 RootScore awards in the first half of 2015, compared with 27 in the same period last year.
Predictably, T-Mobile's ebullient CEO John Legere responded by gloating.
"Love that [Sprint] is talking up a big turnaround — while posting the 14th straight quarter of postpaid phone loss (total of 4.8 million postpaid)," he tweeted.
"They're really making moves over there at [Sprint]!" Legere added. "Like the move from 3rd to 4th."
Sprint stock prices hit a 52-week low of US$3.10, he also pointed out.
Sprint's Side of the Story
"Sprint is keeping and getting more customers as a result of our improved brand positioning, compelling value propositions and a greatly improved network," insisted company spokesperson Scott Sloat.
In this quarter, "we added nearly 900,000 more connections than a year ago," he told the E-Commerce Times, "and over the last quarters, we added 3.5 million."
Sprint is "laying the groundwork for an even better future by continuing to offer customers great value with offers like All-In Wireless and Sprint family pack plans," Sloat said, and "significantly densifying and maximizing our spectrum portfolio."
It has opened more than 1,400 Radio Shack stores, and continues to cut costs and leverage business relationships and assets, he remarked.
The company also has shaken up its management team, replacing its CFO and bringing in a new technical chief.
Putting Things in Perspective
What happened? Why did Sprint lose ground to T-Mobile, which has been nipping at its heels for years? And how bad are things for Sprint?
Sliding to fourth place in number of subscribers "really doesn't mean that much," said Susan Welsh de Grimaldo, a research director at Strategy Analytics.
It takes time to build momentum, and Sprint "is on a recovery from the bad network quality caused by its rip-and-replace network upgrade that is now essentially complete," she told the E-Commerce Times.
The company has spent billions on the network upgrade. In Q4 alone, it invested $2 billion on network upgrade costs, 2.5 GHz spectrum licenses and capital leasing.
Support From Daddy
Masayoshi Son, CEO of Softbank, which owns 80 percent of Sprint, reaffirmed support for Sprint during the company's earnings call Tuesday, expressing confidence that it will become a strong company.
Son and Sprint CEO Marcelo Clare are working with engineers to elevate the company's networks to a new level, he said, criticizing the state of U.S. wireless networking in general.
"I'd say the entire U.S. network sucks too, if I had [Sprint's] place in the market," Legere tweeted.
Taking on T-Mobile
With its network densification plan, the management shakeup, and its emphasis on leasing devices to consumers rather than making outright sales, Sprint "should be in a good position to continue to execute its plans," said Strategy Analytics' de Grimaldo. It "will continue to launch competitive and targeted offers across prepaid and postpaid."
However, "we do not see it overtaking T-Mobile in customer numbers, as T-Mobile will continue its aggressive approach to customer acquisition and is working harder on retention," she opined.
T-Mobile "has positioned its brand as a champion for the customer," de Grimaldo said, "easing pain points with its UnCarrier program and adding value into its plans with free data roaming, data stash, rapid upgrade, Voice over WiFi and free music streaming."