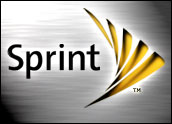 Sprint Nextel filed a lawsuit Tuesday to block the proposed US$39 billion merger of rival wireless carriers AT&T and T-Mobile. The move by Sprint appears to be a tactical one aimed at protecting the company's options should the deal be approved by the federal government.
Sprint's lawsuit was filed less than a week after the U.S. Department of Justice filed a similar action to block the merger. Despite Justice's lawsuit, the government still could hash out a deal with AT&T for a merger, explained Dave Saldana, a civil liberties attorney and communication director for Free Press, an advocacy group in Washington, D.C. If such a deal were made and Justice shelved its legal action, he told the E-Commerce Times, "Sprint is exercising its private cause of action and it's making its case that this merger would be anti-competitive."
AT&T's desire to complete the T-Mobile merger is strong, so it's likely it will try to negotiate merger terms agreeable to the government to get the deal done, added telecom industry analyst Jeff Kagan.
"If that's the case, I think Sprint needs to file this suit as a way of continuing to combat the merger, which it thinks will be harmful to them and the industry," he told the E-Commerce Times. "It's just add-on."
It Said, It Said
In its lawsuit filed in federal district court in the District of Columbia, Sprint contends that the merger would:
Harm retail consumers and corporate customers by causing higher prices and less innovation.
Entrench the duopoly control of AT&T and Verizon, the two "Ma Bell" descendants, of the almost $250 billion wireless market. As a result of the transaction, AT&T and Verizon would control more than three-quarters of that market and 90 percent of the profits.
Harm Sprint and the other independent wireless carriers. If the transaction were to be allowed, a combined AT&T and T-Mobile would have the ability to use its control over backhaul, roaming and spectrum, and its increased market position to exclude competitors, raise their costs, restrict their access to handsets, damage their businesses and ultimately to lessen competition.
AT&T countered that the lawsuit demonstrates that Sprint wants to put its interests before those of wireless consumers.
"This [lawsuit] simply demonstrates what we've said all along — Sprint is more interested in protecting itself than it is in promoting competition that benefits consumers," AT&T Executive Director for Media Relations Mark Siegel told the E-Commerce Times.
"We, of course, will vigorously contest this matter in court," he continued. He added that the merger would:
Help solve the U.S.'s spectrum exhaust situation and improve wireless service for millions.
Allow AT&T to expand 4G LTE mobile broadband to another 55 million Americans, or 97 percent of the population.
Result in billions of dollars in additional investment and tens of thousands of jobs
Broken Promises
AT&T's claim that a merger would create tens of thousands of jobs is "pernicious nonsense," declared Free Press' Saldana. Mergers don't create jobs; they shed jobs, he argued, as was the case when Cingular bought AT&T in 2004. Before the merger, Cingular said the $41 billion merger would create 7,000 new jobs, he explained. Within three months of the completion of the merger, the combined companies slashed 6,800 jobs, or 10 percent of their workforce.
AT&T has promised its Wall Street investors $10 billion in savings from "synergies" resulting from the merger, he asserted, but "synergies," in this case, is primarily just another word for layoffs.
"The reasons that companies in the same industry merge is because they can 'streamline their operations,' and that means cutting people's jobs," he maintained.
Claims that the combined companies would be investing billions of dollars more in their systems are also suspect, he argued. AT&T says it will be spending $8 billion on its systems after the merger, yet if on looks at what the separate companies have promised to spend during the same time period, it's $18 billion, he said.
"[AT&T] is trying to sell a $10 billion net loss in investment as an $8 billion gain," he reasoned.
While job losses and reduced spending may be inevitable from an AT&T-T-Mobile merger, competition may still flourish, according to Michael Morgan, a mobile devices analyst with ABI Research in New York City. Studies have shown that three operators is an optimum number for a region or nation, he said.
"It's the natural evolution of how things work," he told the E-Commerce Times.
"In that sense, losing T-Mobile wouldn't necessarily affect us in terms of reducing wireless competition," he added.