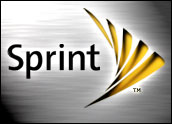 Sprint last week announced it was celebrating the AT&T/DirecTV merger by extending a truly valuable offer to DirecTV customers.
"The Sprint network is winning awards across the country for reliability and speed, and our customers have never been more satisfied," crowed Sprint spokesperson Kristin Wallace.
"We are simply giving DirecTV customers a compelling reason to experience Sprint," she told the E-Commerce Times.
Here's the Deal
Sprint's one-time offer, which includes 2 GB of data per line, runs from Aug. 28 through Sept. 30.
DirecTV subscribers looking to bite the bait on new lines of service with Sprint will have to agree to either a Sprint Lease, iPhone Forever or Sprint Easy Pay plan. They also can purchase a handset outright to take advantage of the deal.
For those still hooked into an agreement with another carrier, Sprint will foot the bill to pay off their contracts and handsets. When the offer's 12 months are up, Sprint will migrate the new subscribers to plans similar to those offered in the wedding gift — except they'll have to pay for them from then on.
The plans will include unbounded talk, unlimited text and 2 GB of data per line. For one line, the price will be US$50 per month. Two lines will cost $90, three lines $120, four lines $150 and five lines $180.
The plan is attractive, and it would be an intriguing offer from any of the U.S.' top wireless carriers. However, as Sprint moves to shake things up a bit, it will need to make sure it has covered all its bases, noted Charles King, principal analyst for Pund-IT.
"Whenever a vendor deeply cuts the prices of an existing product or begins giving it away for free, it runs the risk of existing, loyal customers wondering if they've been shortchanged or passed by," he told the E-Commerce Times. "That's easy enough to fix, of course, but it's a critical point Sprint needs to address."
Disruptor or Desperate?
Following its $49 billion acquisition of DirecTV, AT&T offered $500 in billing credits to attract DirecTV subscribers to its wireless service.
However, Sprint's offer to DirecTV subscribers was "desperate," AT&T said in a statement provided to the E-Commerce Times by AT&T spokesperson Emily J. Edmonds.
"This ranks right up there with a desperate Hail Mary pass to a petite defensive lineman," AT&T said. "With Sprint's network and the many asterisks on this deal, we're feeling good about our offers."
Sprint's offer could be viewed as an act of desperation — or as an attempt to disrupt a market in which communications and entertainment conglomerates have been rising in power, according to Pund-IT's King.
A third possibility is that Sprint's offer is evidence that phone communications are evolving into low-cost commodities, he said.
"At a certain point, it makes financial sense to use a lower-margin product to entice customers into buying a higher-margin service," King remarked. "That's what we're seeing here."