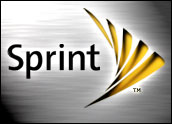 Sprint on Saturday announced that it will sit out the next FCC spectrum auction.
Instead of bidding for the low-band spectrum that will be on offer, Sprint — which is running neck-and-neck with T-Mobile, the self-styled "Un-Carrier" — will focus on improving its network.
It could be the last low-band auction the industry sees for decades, T-Mobile CEO John Legere said this summer.
Up for grabs at the next auction are 600-MHz bands — wireless spectrum coveted for the ability of its deep wavelengths to penetrate the thick undergrowth and subterranean passages of concrete jungles.
The Decision
Sprint has concluded that it has more than enough low-band spectrum to build out what it already owns and that it doesn't need to spend billions on more.
The decision to sit this one out won't harm Sprint, said wireless analyst Jeff Kagan.
"Many people are surprised to learn that Sprint has a very healthy amount of spectrum, so they don't have the same need as other competitors," he told the E-Commerce Times.
Every carrier has a different amount of spectrum, Kagan noted. AT&T and Verizon have enough low-band spectrum, for now, "but because they have the majority of market share, the demands on their supply are much higher. So they need to keep adding to their spectrum supply."
Who Needs It Most?
T-Mobile has very little spectrum, and that's a serious concern going forward, said Kagan.
Legere earlier this year posted a video to YouTube, urging consumers to demand the FCC limit the spectrum available to the big two: Verizon and AT&T.
"They're fighting like hell to maintain their built-in, unfair structural advantage," said Legere. "And you know what? If they win, guess who loses? You."
The FCC denied T-Mobile's petition. As was the case in the last auction for low-band spectrum, T-Mobile likely will have to kick and scratch to bring something home.
Regional carriers likely will have an even tougher go.
Sprint, however, is in surprisingly good shape.
"Sprint is spending their resources on improving the customer experience in market after market, and according to services like RootMetrics and JD Power, they are getting better with each quarter," noted Kagan.
Sprint's Spectrum
Sprint plans to continue working to densify its network and increase its count of cell sites by leveraging its existing spectrum, according to spokesperson Jeff Silva.
"Sprint will add thousands of new macro sites, and it will expand the 800-MHz and 2.5-GHz deployment to nearly all of its existing sites," he told the E-Commerce Times.
On top of that, Sprint will roll out tens of thousands of small cell network nodes over the next three years, Silva said.
"Small cells enable us to strategically add capacity and improve performance in targeted high-traffic areas, as well as in hard-to-reach locations and indoor sites," he explained.
As for Sprint's other major network initiative, it has been working to combine its smaller bands to get faster speeds in a new technique called "carrier aggregation."
Sprint and AT&T have taken the lead in the U.S. on combining smaller bands to make more robust ones, though the U.S. in general still lags in adoption of carrier aggregation.