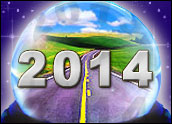 Sprint and T-Mobile have had the roughest time during the last several years. At the same time, both AT&T Mobility and Verizon Wireless have been hitting home runs, year after year. Now it looks like both Sprint and T-Mobile are gearing up for a recovery in 2014. Three questions: Will they be successful? Will they impact the industry? Which companies will they take business from?
Wireless is one of the fastest-growing and most often-changing industries we have seen. However, not every company has done well. Within the industry, some companies have really made the right call, year after year, and seen dramatic growth and success. At the same time, other companies have struggled.
This has happened on both the network side and the handset side of the equation. On the network side, compare AT&T and Verizon to Sprint and T-Mobile. On the handset side, compare Apple's iPhone and Samsung's Galaxy line to almost any other handset on the market.
Industry Impact
Most of Sprint was acquired by Softbank several months ago. The company was not doing well prior to the acquisition. Since then, it has been relatively quiet, but it looks like it is investing in and will roll out a very high-speed wireless data network sometime in 2014. It will be faster than both AT&T and Verizon, Sprint has claimed.
In addition, Sprint has more spectrum than any other wireless carrier. What that means is if it can indeed reinvent its network and its entire wireless experience while keeping prices lower, it could indeed begin to win customers back. We have yet to see anything real, but buzz is building.
T-Mobile seems to have awakened from its several-year nap as well. With a new CEO and a new strategy, T-Mobile has shown limited growth during the last quarter or two. The question is, can it continue to recover?
T-Mobile seems to believe not only that it will reinvent its own company, but also that it will change the entire industry. That's a big order.
The next the question is, will improvements just help Sprint and T-Mobile with respect to their own performance, or will it raise the bar and cause other changes in the industry? Will it impact larger competitors? Which will they win new business from — larger or smaller competitors? Will there be changes in services and billing and in the way people think about wireless?
The Next Burst
I don't think AT&T and Verizon are shaking in their boots. They are the two strongest, largest and fastest-growing companies in the space. Recovery will come in stages, but I am sure their larger competitors think both Sprint and T-Mobile are worth keeping an eye on.
Remember, the wireless industry grows in bursts. Six years ago, there was a burst with the iPhone and Android. Then a few years ago, there was another burst with tablets like the iPad and Galaxy Tab.
So what is the next burst going to focus on? Will it be another product like the smartwatch, or will it be helping other industries go wireless? There are plenty of potential next steps.
Which companies will lead? What will the market share of each player look like one, two or three years from today? It sure looks like 2014 will be a year of loud clamor in the industry. Stay tuned.