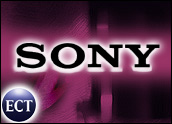 Sony Online Entertainment has purchased the rights to the video game "The Matrix Online," the company announced today.
The deal also includes the an exclusive long-term licensing agreement for to create a massively multiplayer online game for PC and next generation consoles based on DC Comics superheroes.
Expanding the DC Universe
"Expanding our fans' ability to participate in the DC universe through a great online game is a terrific step forward for DC Comics," said Paul Levitz, president and publisher of DC Comics, in a statement. "We look forward to working with our colleagues at Warner Brothers Interactive Entertainment and the talented folks at Sony Online Entertainment."
Warner Brothers is believed to have spent close to $20 million to create the online Matrix game, an ongoing storyline designed to continue the plot from the "The Matrix" movie. Players pay $15 per month to interact with each other on the Internet, reliving the dystopian world of Neo, Trinity and the Matrix.
Industry analyst NPD Group estimated that "The Matrix Online" sold just 43,000 copies from its March debut through the end of April, according to Daily Variety.
Details Undisclosed
While financial details were not disclosed, Variety said it is expected that Warner Brothers will receive some share of future profits.
Sony is expected to offer "The Matrix Online" to subscribers of other Sony titles under a comprehensive subscriber package, as well as expand marketing into Asia.
The DC Comics games are slotted for a 2007 release.