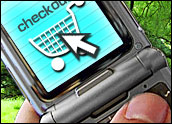 Enabling people to register and check out using an existing identity from Facebook, Twitter, Yahoo or other provider is one of the most powerful tools to emerge in the last few years.
Signing people in through an established online identity not only streamlines the process, but also gives your business a head start on building deeper relationships with customers and prospects.
Following are five best practices and some surprising benefits.
Best Practice No. 1: Offer Multiple Identity Options
A key goal of every site should be to maximize the number of people who are able to register using an existing identity. The best way to do this is to offer people their choice of identities to use on your site, and at least three choices at a minimum.
Identity providers include social networks, webmail platforms and others, including Facebook, Twitter, Yahoo and Google. Providing this option increases registrations an average of 15 percent, according to Facebook.
Surprising Benefit: The social network providers — Facebook, Twitter, Google, Yahoo, et al — are powerful brands that can help increase registration rates simply through brand recognition and affinity.
Best Practice No. 2: Communicate the Value
Explain to new visitors why they should register or check out with an existing identity — tell them what's in it for them.
If you're going to personalize the shopping experience, streamline the checkout process, enable them to more easily share with friends or solicit advice, let them know. Providing incentives like access to special deals, discounts, and community areas can also help ensure participation.
Surprising Benefit: Communicating the value of registering with a social identity not only improves the user experience, but also can increase the number of people who participate in pre-checkout activities such as creating wish lists — as well as boost the quality of product ratings and recommendations.
Best Practice No. 3: Apply Available Data
One of the benefits of registering people via existing identities — from social networks to webmail platforms — is the ability to collect and apply publicly available information to streamline the registration process.
This is an enormous win for retailers, solving the age-old tradeoff between collecting the information needed to personalize the site experience and communicate with the user vs. keeping the registration process short and simple to reduce abandonment rates.
Facebook recently changed its terms of use to match that of the other social and webmail platforms. It now enables websites to not only access but also indefinitely store available user information when a user signs in using a Facebook Identity. Data from any provider can be directly stored by the site as part of that user's account, making it possible to register people in a single step.
When the registration or sign-in process is complete, give the user clear confirmation. Put a checkmark on the platform icon or gray it out, display the user's existing profile picture, and most importantly, greet the user by name.
Don't leave users wondering if their registration was successful, and don't waste the opportunity to begin building on the strong foundation you have established for the relationship.
Surprising Benefit: Email addresses are pre-validated by the identity provider, so you don't need to confirm them. This capability enables retailers to focus initial email communications on welcoming new customers and merchandising, rather than the email confirmation process.
Best Practice No. 4: Link Accounts
When previously registered users choose to subsequently sign in to a website with an existing identity, don't create a duplicate record. Best practice is to link users' existing account information, history and preferences with their social network accounts.
When people register with a social or other identity, they can sign in with that identity each time they return to the site, and don't have to worry about remembering a site-specific username and password.
Linking your existing registered user accounts to their social network or other external account enables any user to simply click on the icon of choice to immediately connect — no username or password needed.
While allowing people to authenticate with an existing identity, retailers should also require customers to create a site-specific password. This password is for additional security and is requested only at the time of checkout.
Surprising Benefit: Once a user has authenticated on your site with a social network identity, you can enable sharing of favorite items and communication with social network friends with a single click, while keeping the user on your site for the entire process.
Best Practice No. 5: Extend to Mobile
Today's technologies empower retailers to blur the lines between online and mobile.
Enable people to use an existing identity to register or subscribe on your mobile site and apps, as well as your traditional website, toensure a seamless experience.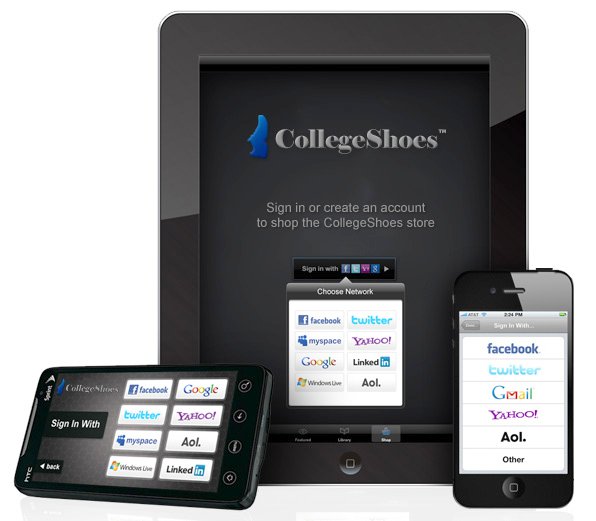 Surprising Benefit: Research shows people are particularly inclined to socialize and share when using their phones. Authenticating your customers with a social network identity makes it even easier to create a social shopping experience.
You can also prompt customers to share with friends the fact that they just installed your mobile app — driving new customers to install it.
---
David A. Yovanno
is CEO of
Gigya
.