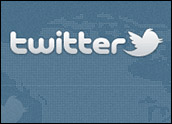 Twitter on Thursday announced a new addition to its social-TV arsenal: SnappyTV.
SnappyTV is an online service that allows content owners to clip, edit and share video from live broadcasts in near-real time.
"As we continue to invest in video, it's important for us to provide tools that make it easy for TV broadcasters, businesses, and event producers to share high-quality videos," said Twitter Director of Product Management Baljeet Singh. "To that end, we've agreed to acquire SnappyTV."
Terms of the acquisition were not disclosed.
SnappyTV has built a close partnership with Twitter over the years, noted David Yun, the company's head of products.
"Joining Twitter will allow us to provide an even better product and bring the platform to more content owners and event organizers throughout the world," he said.
"We will be able to further our goal of empowering people to share the world's best moments," Yun added.
Broader Reach
SnappyTV's clipping, editing and sharing services already are used by Twitter's brands and media partners to distribute near-real-time clips from their content, both organically and through Twitter Amplify.
Twitter content sent to the followers of a brand or media partner is said to be delivered organically. Brands and media partners can reach beyond their followers, though, through Twitter Amplify.
When a sponsor runs a paid campaign with Twitter Amplify, it can target anyone tweeting about a topic or content at that time, or any other user who may be interested in the content, explained Grabyo CEO Gareth Capon in a recent report.
"Therefore, broadcasters can ensure their video tweets are seen by the maximum audience and use paid media distribution (Twitter Amplify) to extend this reach to a much wider and relevant demographic," he continued.
"Indeed, this audience can be many times the size of their existing (organic) reach — potentially the entire Twitter user base in any given territory," suggested Capon.
Amplify's Bonus
Twitter Amplify has another bonus for content contributors.
"Twitter Amplify makes it possible to 'pin' the video tweet to the visible part of the feed so the user is more likely to see it and engage with it — this is a key concept of the proposition to broadcasters and advertisers," Capon pointed out.
Twitter made a smart move when it snapped up SnappyTV, according to Trip Chowdhry, managing director for equity research for Global Equities Research.
"This is a very good acquisition by Twitter. It's a synergistic acquisition that can enhance conversations behind a TV show or event," he told the E-Commerce Times.
"It allows Twitter to amplify noteworthy video, increase engagement with its users and monetize the video," Chowdhry added.
Play for Engagement
Engagement has become an important metric for advertisers, so anything that improves engagement on Twitter could translate into increased ad revenues.
"Twitter wants to add content that you'll stay with longer," Rob Enderle, president and principal analyst with the Enderle Group, told the E-Commerce Times.
Twitter's message max of 140 characters and its fast-moving news feed limit its ability to retain eyeballs for any length of time.
"It's that engagement that drives advertising revenue," Enderle said, "so Twitter may be looking at SnappyTV as a way to extend engagement."
Feeding timely video clips into Twitter streams also will make the social network more relevant. "Everyone wants to be involved in the real-time mix," John Carroll, a mass communications professor at Boston University, told the E-Commerce Times. "SnappyTV can get Twitter more involved in that."
It also could help enlarge Twitter's user base — something it needs at the moment.
"Twitter's user base isn't growing the way Wall Street wants to see it growing," Carroll said. "It isn't growing at a rate that inspires confidence."