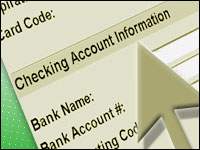 When overseas customers order smartphone and tablet repair parts and accessories from RepairsUniverse.com, they must know the laws and regulations in their individual countries regarding international shipments.
"When ordering from RepairsUniverse.com, the customer is responsible for ensuring the parts can be lawfully imported to the destination country," Paul Weatherley, CEO of RepairsUniverse.com, told the E-Commerce Times. "The customer is the importer of record and must comply with all laws and regulations of the destination country."
Those laws and regulations might include a variety of taxes and fees.
"When a customer places an order that is being shipped outside of the United States, the customer may be subject to import taxes, customs duties and fees levied by the destination country," explained Weatherley. "The customer must assume additional charges for customs clearance. RepairsUniverse.com has no control over these charges and cannot predict what they may total."
The reasoning behind RepairsUniverse.com's procedure is that it just makes sense for customers to take responsibility for the multitude of laws and customs policies around the world.
"Customs policies vary widely from country to country," he said. "Customers are encouraged to contact their local customs office for more information. When customs clearance problems arise, it usually causes delays beyond our normal delivery estimates."
A Complicated Web
While putting the responsibility for compliance with international shipping laws solely on overseas customers might work in some cases, experts suggest that it's important for any U.S. business shipping goods abroad to familiarize itself with domestic and international laws and regulations.
"As an e-commerce retailer that seeks to sell its products through international channels of commerce, there are several legal and regulatory factors," attorney Salar Atrizadehtold the E-Commerce Times. "Although the website may provide accessibility to a large market, it may also end up in costly litigation under complicated international legal systems."
Everything from customs and duty fees to the creation of enforceable electronic agreements and contracts needs to be considered. The best way for a business to make sure it's in compliance with applicable laws is to consult with experts in these matters.
"They should work directly with an attorney to ensure compliance with applicable rules and guidelines," said Atrizadeh.
Crawl, Walk, Run
If they're feeling overwhelmed by international laws and regulations, e-commerce businesses can also consult with companies like PFSweb, which helps online retailers go global.
"We typically recommend a crawl-walk-run mentality when picking an international expansion strategy," Mike Willoughby, president of PFSweb, told the E-Commerce Times.
Crawling, he said, means using a company's existing U.S. site and a U.S.-based distribution center to ship products overseas.
"This is typically a cheaper and faster implementation schedule, but the consumer usually suffers with inaccurate tax and duties calculations, fewer currency choices and longer delivery lead times," said Willoughby.
The next stage involves using an experienced provider, such as FiftyOne, to help with technology integration and shipping.
"From a customer experience standpoint, this solves the inaccurate tax and duty calculations, but still has the longer delivery times," he said. "This solution allows immediate access to many countries to test where there is demand for your product. However, customers are still required to pay duties, which depending on product type could be a significant upcharge to the product. Therefore, conversion rates should be expected to be lower than what you would expect if inventory is located in country."
The most advanced approach involves consigning inventory to a distribution center in the geographic area that's being targeted and shipping from that location.
"This solution is the most expensive to start, but in the long run provides the best consumer experience, a higher conversion rate, and over time a more cost-effective model," said Willoughby.
Whatever they do, it's important that businesses seeking to ship internationally design a coherent strategy for the global component of their business.
"Selling products and services internationally can be difficult without the proper strategy. It comes down to the brand experience you want your customers to have abroad and what their expectations are," Willoughby noted. "Longer shipping times, inaccurate tax calculations and disconnected order communication are just a few things you need to consider when putting the appropriate solution in place. Country-specific tax laws, import regulations, cross-border logistics and unique cultures also create challenges which only an experienced provider can deliver."