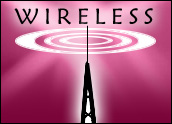 AT&T Mobility just announced its shared wireless data plans on Wednesday. Verizon Wireless did the same thing a few weeks ago. Verizon has been taking a lot of heat on this topic, but not because it's a bad idea. It's actually a great idea. The problem is its approach, which I'll discuss. I think AT&T's plan will be welcomed in the marketplace.
My Pick of the Week is the battle Time Warner Cable, DishTV and DirecTV are finally waging to reduce our prices.
AT&T Offers Choice
AT&T's plan is called "Mobile Share Plan." Verizon Wireless calls its plan the "Share Everything Plan."
AT&T offers this new service as another choice. One of many. Verizon offers it as the only choice for new service. If you sign up for a new service, you can choose the plan you want on AT&T. You don't have that option with Verizon. That is a very important difference.
Customers don't like being told what they have to do. They like the choice to be theirs. They want to drive the car — they don't want to be in the backseat of a bus.
This difference will likely give AT&T an advantage. That's why I believe Verizon will come around, sooner or later. Sure it will be a bit embarrassing, but that's better than losing business.
Thank goodness for the competitive marketplace right? Good products and services make their way to the top. If not, customers have the ability to choose the company.
Some customers like to try whatever is new. Others like things the way they are today. Change is hard for many. They want to make the change when they want to make the change. They don't want to be forced to do so. Forcing them creates customer pushback, which in turn hurts the relationship. And the relationship is key. Even though both are good services, that is the problem with Verizon's approach.
Future Planning
The idea behind these shared wireless data plans is the future. You can put all your wireless data usage from all your separate devices and accounts into one. That means your smartphones, tablet computers — and laptops, and in fact your family's devices — can share this plan.
You can put up to 10 separate devices on this plan. This makes it so much easier to manage. It is quite often less expensive as well. I wonder what happens when there are more than 10 devices? We will get there… trust me.
It is important to keep track of your usage so you can make the right choice of plan. That's why it's important to have a partner in the process. AT&T says they send messages to the user before they run out of data so they can control what happens next.
David Christopher, the chief marketing officer of AT&T Mobility, told me the idea with this new Mobile Share Plan is to help customers manage all their devices and to reduce costs. It's about all our separate devices that use wireless data services.
And remember, we are seeing more wireless data devices, not less. This is a very rapidly growing marketplace. So this type of plan makes enormous sense. We will need this more as time goes by.
More Will Follow
AT&T Mobility and Verizon Wireless are the first carriers to offer these plans in the marketplace. I expect to see every wireless carrier jumping into this space.
The approach is key. Respect the customer — don't be the director. Give customers the power to choose and control their own services. Don't take an all-or-nothing, take-it-or-leave-it approach. If you do, you will lose. Stay on the customer's side as a partner.
One way warms the hearts of users and the other pinches them till they scream "Ouch!" Which makes most sense in a competitive marketplace? You can direct this kind of change over time, but not all at once.