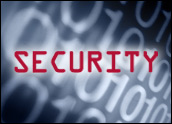 Tenebril, Inc., a security and privacy solutions company founded in 1998, announced today an award of US$6.5 million in Series A funding and the hiring of industry veteran Irfan Salim as the company's new CEO.
The new funding and management change are part of Tenebril's plan to expand its foothold in the enterprise and consumer intrusion protection markets. The funding will also help Tenebril expand its spyware research center.
The funding round and market expansion plans for Tenebril follow an extended period of profitability based on the company's award-winning SpyCatcher and GhostSurf product lines for consumers and enterprises.
New Venture Partner
"Under Irfan's leadership and with the expertise of our new management team, Tenebril is well-positioned to deliver important advances in the industry's most powerful anti-spyware technology," Christian Carrillo, founder and chief technology officer for Tenebril, said. "We look forward to the next phase in our company's history as an innovator and leader in anti-spyware and privacy solutions."
Sierra Ventures is backing Tenebril's planned introduction of its spyware profiling technology. Tenebril has offices in Boston and Silicon Valley.
Sierra Ventures officials said the growing spyware threat and Tenebril's success with current software protection products formed the basis for the financial backing.
"Tenebril is poised to become a powerful force in the anti-spyware market, with unique technology that positions it as the only company that can effectively address the complicated problem of spyware," Mark Fernandes, a venture partner with Sierra Ventures, said.
New Executive Backing
He said one of the major reasons for investing in Tenebril is its patent-pending technology.
"[It] can defeat the most menacing spyware — including programs that mutate constantly — rather than taking the traditional, antivirus-like approach to the problem," Fernandes said.
Salim, the newly named Tenebril CEO, has a track record of growing businesses into multi-million dollar companies. As president and chief operating officer of endpoint security provider Zone Labs, he led the company's expansion into the enterprise market while growing the firm's consumer revenue.
Salim's security experience also includes his tenure as president of U.S. and European operations for enterprise antivirus leader Trend Micro, Inc.
Tenebril also announced that Steven P. Williams and Mark Fernandes of Sierra Ventures have joined the Tenebril board of directors.
Market Fueled by Profiteers
Tenebril's announcement noted that the spyware problem is growing faster than any other Internet threat.
A recent survey of Dell's enterprise users showed that nearly 90 percent of computers are infected by spyware while internal researchers at Tenebril found that nearly 15 to 20 percent of all spyware "in the wild" is capable of mutation, Tenebril officials said.
The spyware threat is attacking system security and performance as well as hurting user productivity.
"Many vendors take a signature- or heuristic-based approach to spyware, but these methods are fundamentally unable to deal with mutating spyware," Salim said. The new CEO said Tenebril uses patent-pending profiling technology that is unique in its ability to proactively attack spyware even as it mutates.
"Only Tenebril has the right philosophy combined with the right technology, a major reason I was very enthusiastic to join this company," Salim said.
Spyware Center Growing
Tenebril is also expanding its Spyware Research Center to put even more focus on the ever-evolving complexities of spyware and the need for industry leadership and standards.
The Spyware Research Center will spearhead further development of the Tenebril anti-spyware engine as well as contribute to the larger knowledge base on spyware threats and solutions.
Sierra Ventures, founded in 1982, is a privately held venture capital firm. It focuses on investments across all areas of the Information Technology sector from semiconductors to enterprise software.