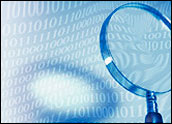 Bold claim: Search-based applications (SBAs) are the next generation of search technology to enhance productivity and customer value for specific business processes by streamlining delivery of critical information.
Skeptical response: Yeah, but don't most enterprises already have enterprise search, BI and production reporting technologies along with specialists capable of delivering these technologies?
Considered reply: Yes they do, but enterprise search technology has evolved to address a new class of information access applications that encompass vast amounts of content that can impact the enterprise like never before as they seek new ways to differentiate themselves. SBAs can provide that differentiation. Read on for how it's done.
Concept of Search-Based Applications
Sue Feldman, Distinguished IDC Analyst for Information Technology, describes SBAs quite nicely in her 2010 report: "They deliver a purpose-designed user interface tailored to support a particular task or workflow. Examples of such search-based applications include e-discovery applications, search marketing/advertising dashboards, government intelligence analysts' workstations, specialized life sciences research software, e-commerce merchandising workbenches, and premium publishing subscriber portals in financial services or healthcare."
A parallel history exists between SBAs and enterprise applications. Just as in the '80s, when raw relational databases were superseded with RDB-based applications, similarly, generic enterprise search engines are now being superseded by search-based applications. And SBAs are growing in popularity and value for the same reason as enterprise applications did: Business processes can be best enhanced by purpose-built applications.
So, what are the essential attributes of a search-based application? Again, Sue Feldman has a good list. In 2010, she says: "Search-based applications have already arrived, and have, in the past year become a mainstay for search vendors.
"These fully packaged applications:
"Are built on a search backbone to enable fast access to information in multiple formats,
"Are designed as a unified work environment to support a specific task or workflow, for example, e-discovery, fraud detection, voice of the customer, sales prospecting, research, or customer support,
"Integrate all the tools that are commonly needed for that task including:

"Information access
"Authoring
"Reporting and analysis
"Visualization

"Unify access to multiple repositories of information in multiple formats,
"Integrate domain knowledge to support the particular task, including industry taxonomies and vocabularies, internal processes, workflow for the task, connectors to collections of information."
The Right Tool
So, couldn't my enterprise do a lot of this with enterprise search, business intelligence and reporting tools we already own?
To address this question, it's worthwhile considering the philosophy of the right tool for the right job. Have we ever tried to tighten a bolt with pliers (or perhaps a hammer!) because we didn't have the right wrench? Chances are that we were successful in our effort, but the bolt was worse for wear because the pliers didn't grip the bolt very well.
Similarly, SBAs are the right tool for a category of business information needs that are different from the core capabilities of other adjacent technologies like search, BI and reporting. The "genetic markers" for those kinds of information needs are:
Comprehensive detail information relevant to specific business tasks and processes
Little or no training available to teach users to query for the right information
At-a-glance view of detail business records and textual narrative from diverse enterprise applications, the Web and other sources
Quantitative metrics semantically extracted from unstructured text content
High volume of ever-changing data
Large user communities that constantly query for information
Adapt to new information sources quickly and simply
Enterprises look to increase revenue through adapting and evolving their business strategy to seize opportunities in the market. These strategies need to be based on relevant, consolidated content and data that can be interrogated and analyzed by a broad range of business professionals. Availability of these information resources improves productivity through more effective decision-making. SBAs improve day-to-day tactical decision-making effectiveness and provide valuable input into strategic decision-making. Here are some examples of the business decisions for which SBAs can improve outcomes:
We have a new rash of QA incidents. What next steps can we take to address these incidents?
I've been given another account to service. What new proposals can I present to this account?
I have a special orthopedic surgery upcoming. What materials and procedural tasks should I undertake to assure best possible patient recovery?
We're considering the development of a new consumer product. What favorable attributes of existing successful products can we adopt?
A new customer just came into my car dealership looking for a specific car model and option list. What's in the transport system that meets that customers needs?
Our continuous process manufacturing system is shut down due to a valve failure, and no inventory is on site. Where's the closest inventory of any qualifying component I can use to repair the system?
Our customers are vocal on discussion forums. What are they saying about our product?
I just flew into Toronto. Where should I eat dinner?
I just moved to London. What's within my price range in North London?
Semantic Processing
Clearly, many of these questions could be addressed by a variety of technology architectures. So, what makes SBAs unique and better?
Semantic processing enables extracting and joining of data that has no unique identifier. Seemingly unrelated data can be quantified and related. Net Result: richer data views with better explanations from dirtier data.
Information mash-ups can be deployed as dashboards, reports and applications without coding to provide at-a-glance access. Net Result: efficient information applications deployed quickly.
Metrics and explanatory text can be combined in the same view. Users can see qualitative causes to quantitative effect. Net Result: optimal courses of action more quickly and easily identified and initiated.
Intelligent Web crawlers allow everyday Web data to be mined and integrated to give richer business contexts. Net Result: real-time information enables better, faster decision outcomes.
Natural language processing enables users to create simple keyword or phrase queries. Net result: no training, broader adoption amongst non-technical users.
A data index eliminates the need for an intermediate relational database. So no lengthy schema design. The index can provide fast access to any record, any document, any Web page, any structured or unstructured data. Net result: comprehensive views with less deployment effort.
User input can be collected directly into the index to improve the quality of the data. Net Result: user communities collectively improve know-how as a matter of course.
As Sue Feldman points out, a variety of enterprise functions and even vertical industries can benefit from SBAs. For some kinds of use cases, off-the-shelf SBAs are available. Examples are e-commerce and e-discovery. Information needs commonly found in business will benefit from complete off-the-shelf vendor SBA solutions. In other circumstances, an enterprise may have a unique and even proprietary business process not commonly found for which a task-specific SBA is best.
Successful deployment of SBAs follow best-practices of general IT deployment.
Consider the business need of the process. Some processes are more creative and ad-hoc, like R&D. These may need more descriptive and narrative information. Other SBAs are more routine and less creative. These may require more quantitative or category information. In both cases, variations of SBAs are applicable.
Consider the ROI of the project. Is the project focused on revenue generation or cost/time/resource savings? Or both? Key elements of success are identifying key facts that enable efficient decision-making.
Consider the various tasks and roles supported. In some cases, one dashboard or view is sufficient. In other cases, multiple views are required. SBAs generally have tools that enable agile, rapid, iterative deployment of user interfaces.
Consider the context of the data. What constitutes a complete picture for decision-making? Differentiated insight is a key value of SBAs. Think about juxtaposition of disparate data to provide new insights into cause and effect.
Consider whether to build or buy an SBA. Buy off-the-shelf if possible; otherwise consider SBA platforms with rapid-deployment track records upon which to build a task-specific SBA.
By following these best-practices, you can deploy cost-effective search-based applications that will improve your organization's decision-making process both tactical and strategic and increase customer value.