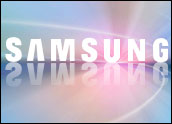 Samsung on Monday announced pricing and other details for its 7-, 8- and 10.1-inch Galaxy Tab 3 family.
All three are WiFi-enabled and will be available from major retailers in the United States on July 7. Samsung began taking preorders on Tuesday. Pricing ranges from US$200 to $400.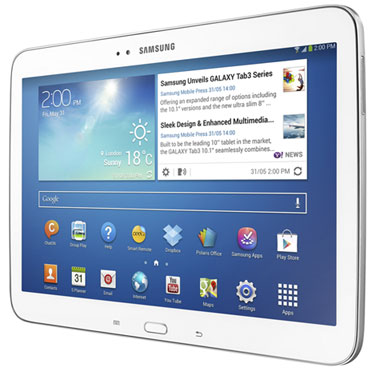 Galaxy Tab 3 10.1-inch
They will come with hundreds of dollars' worth of preloaded content and perks including three months of free Hulu Plus service, a $10 voucher for purchases from Google Play, one year of free Boingo hotspot service, and two years' free Dropbox service with 50 GB of storage space.
The launch is part of a recent Samsung marketing blitz that has seen the company unveil a variety of new products and open specialty booths in Best Buy stores.
"For market followers like Samsung, in many cases what works is using attack strategies," Sertan Kabadayi, associate professor of marketing at the Fordham Schools of Business, told the E-Commerce Times.
One set of strategies focuses on beating the market leaders at their own game, and another includes introducing new versions of existing products or totally new products for new segments where the market leaders are relatively weak, Kabadayi continued. "It seems like recently Samsung has been doing both."
The Galaxy Tab 3 Newbies
The three new Galaxy Tabs include physical home and capacitive buttons just like the Galaxy Note 8.0 and Galaxy smartphones do.
All are equipped with a built-in infrared blaster that turns them into universal remotes and can activate Samsung's WatchON service, which recommends TV shows and on-demand content.
The 8-inch tablet has Samsung's Reading Mode built in, and has the company's Multi-Window functionality, which lets users run two apps simultaneously. The 10.1-inch tablet is optimized for entertainment.
Each has a 64-GB microSD card, and all three implement SAFE — Samsung for Enterprise — which implements a variety of security features.
"We are committed to offering a variety of devices that are SAFE, allowing users to work and play with confidence that their photos, emails and contacts are protected," Samsung spokesperson Carrie Gaffney, told the E-Commerce Times.
Samsung hasn't announced plans to offer Tab 3s with cellular wireless capability, Gaffney said.
Hustle and Flow
Samsung's been on a marketing tear of late. In the last couple of weeks, it has announced the Ativ convertible laptop and tablet running both Windows and Android, the S4 Zoom camera, the Galaxy S4 Active smartphone, and the Galaxy NX, which it has billed as the world's first 4G interchangeable lens-connected compact system camera.
In April, Samsung became among the first brands to back the launch of AOL's new content marketing service Be On, which offers global branded video content.
Also in April, Samsung launched the Samsung Experience Shop — a booth in Best Buy stores for consumers to explore, buy, activate and service Samsung mobile products and accessories. Apple has been doing something similar in Best Buy stores, and Microsoft recently announced it will open Windows Stores inside Best Buys.
The Samsung Experience Shops will be installed in 1,400 Best Buy and Best Buy Mobile stores across the U.S. by early summer.
In the UK, Samsung has partnered with open-air cinema producers to host film screens this summer in London and at other locations as part of its Smart TV sets marketing campaign.
In Taiwan, Samsung's marketing enthusiasm extended to paying people to plant negative reviews online about HTC, sparking an investigation by the Taiwanese Fair Trade Commission that led to an apology from the Korean giant.
Pushing on multiple fronts "is a smart marketing tactic, but it does come with some risk," Larry Chiagouris, a professor of marketing at Pace University, told the E-Commerce Times.
The tactic "puts all of its competitors, not just Apple, on defense …," he said, "but the risk is that Samsung will spread itself too thin."
Much will depend on how much focus [Samsung] can provide, Chiagouris noted, so that its messages rise above the noise in the media and marketing environment.