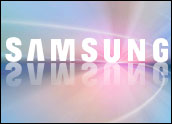 Samsung stock recovered slightly on Tuesday from the nosedive it took Monday, after U.S. regulators urged consumers to stop using and turn in more than 2.5 million Galaxy Note7 smartphones.
Shares closed 4.2 percent higher on Tuesday, erasing some of Monday's US$14 billion loss in market value.
The Federal Aviation Administration's alert came in response to a small number of incident reports of the Galaxy Note7's lithium ion batteries catching fire, either in transit or while charging on board planes.
Samsung previously had issued a voluntary recall of the devices due to some of their batteries overheating.
Under the U.S. Product Exchange Program Samsung announced earlier this month, Galaxy Note7 owners can exchange their devices for a new Galaxy Note7, or for a Galaxy S7 or GalaxyS7 edge, with price differences refunded.
When it issued the recall, Samsung said only a small number of isolated cases had been reported, and that the company had identified them and stopped sales and shipments.
"Samsung continues to ensure that consumer safety remains our top priority," said Tim Baxter, president of Samsung Electronics of America.
Aircraft Risk
The FAA late last week issued its warning that passengers should not turn on or charge Galaxy Note7 phones on board aircraft or store them in checked luggage.
Samsung over the weekend issued an update urging customers to stop using their Galaxy Note7s and exchange them immediately.
Customers would receive new Galaxy Note7 devices, pending approval from the Consumer Product Safety Commission, along with accessory exchanges and $25 gift cards, the company said.
The CPSC is working "as hard as we can" to issue a formal recall announcement in cooperation with Samsung, commission spokesperson Scott Wolfson told the E-Commerce Times.
Amperex Technology reportedly will become the new supplier of Galaxy Note7 batteries.
The FAA's warning centers on three issues that not directly related to the Samsung announcement, a U.S. government official who asked not to be identified told the E-Commerce Times.
The first issue involves storing lithium ion batteries in aircraft cargo holds. Testing at the FAA's New Jersey facility indicated there were issues with suppressing fire in cargo holds, the official said.
There also are concerns about bringing lithium ion batteries on board planes in carry-on bags. However, that presents less of a risk, as flight attendants could use extinguishers or oven mitts in the event of a battery fire.
The third issue involves batteries installed in planes. A fire risk from batteries used to power Boeing aircraft was discovered back in 2012, but that problem has been solved.
Hot Batteries
Lithium-ion batteries have been under scrutiny for years, as overheating and fires have forced recalls in various mobile phones and laptops for more than a decade.
Modern mobile devices demand batteries that are thinner and lighter, yet maintain enormous energy to charge faster, remain charged for hours longer, and run more powerful applications, explained Gartner Vice President Martin Reynolds.
"This is an enormous amount of energy in a small package," he told the E-Commerce Times.
Samsung has the overall lead in worldwide smartphone market share, accounting for 76.7 million shipments, or 22.3 percent of the market, at the end of the second quarter. That compares to 44.4 million shipments, or 12.9 percent for Apple, according to data from Gartner.
It's still too early to determine whether the Galaxy Note7 battery crisis will have a major impact on market share for Samsung, said Tuong Nguyen, a principal analyst at Gartner, but it may be difficult for diehard Android users in mature markets to shift to Apple's iOS.
"In places like the U.S., I think people have chosen their sides," he told the E-Commerce Times.
The rolling disclosures about the Galaxy Note7's lithium-ion battery troubles are taking a toll on Samsung's reputation, said Jeff Kagan, an independent telecom analyst.
"The battery issue is causing significant damage to the Samsung brand," he told the E-Commerce Times. "The only question is how much damage will occur."