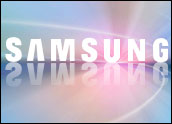 Samsung opened up its new Wallet app at the Mobile World Congress in Barcelona Wednesday, joining Apple and Google in the market for electronic storage and scanning of tickets, memberships and discounts via smartphones.
The company's announcement comes two days after it said it had entered a worldwide agreement with Visa to offer the latter's PayWave near field communication (NFC) payment system. Wallet, however, does not support NFC, unlike Google Wallet — which Samsung offers in some of its smartphones.
Samsung Wallet has some of the same capabilities as Apple's Passbook application for its iOS mobile operating system.
"I often think of Samsung as a company that will try a wide variety of solutions and see which ones stick," Carl Howe, a research vice president at the Yankee Group, told the E-Commerce Times. "It's one of the reasons it sells 37 different smartphones, and I suspect that strategy is being used similarly with payment methods."
Samsung did not respond to our request to comment for this story.
What's In a Samsung Wallet?
Like Apple's Passbook, Samsung's Wallet lets users store event tickets, boarding passes, membership cards and coupons in one central location. It also offers time and location-based push notifications, also like Passbook. Wallet provides real-time updates for membership points and boarding pass changes.
"The Samsung Wallet is best described as a clone of Apple's Passbook app," Howe remarked. "It's really a container for a bunch of other ticket and payment apps."
An API will let third-party developers integrate their apps with Wallet. Passes saved within Samsung Wallet will contain bar codes that can be scanned at point-of-sale terminals.
Wallet will be available soon in the Samsung Apps store. Samsung has lined up partnerships with several companies, including Walgreens, Belly, Expedia and Hotels.com, for the app's launch.
No Consumer Love for NFC Here
Consumers in Japan have been using mobile phones equipped with Sony's FeliCa contactless IC card technology — a type of NFC technology — since 2004.
NFC and smartphone wallet technology, however, has not taken off yet in the U.S., although several companies, including Google, MasterCard and Visa, have launched trials.
"The problem is that NFC's not ubiquitous," Jeff Orr, a senior practice director at ABI Research, told the E-Commerce Times. "There's all these different versions — MasterCard, Visa, PayPal, Google Wallet. None of these are allowing any critical mass or driving a particular desire that you want to use it."
Companies are flocking to provide these solutions because "everyone wants to erect a toll booth on mobile payments, to collect a small percentage of every transaction," Howe said. "With mobile payments forecast to become a trillion-dollar business in the not-too-distant future, a company which collects a 1 percent transaction fee stands to make billions of dollars in revenue."
Wallet Size Matters
NFC can only be adopted widely in the U.S. if the technology gains critical mass.
"This is the WiFi hotspot market all over again," Orr said. "WiFi hotspots didn't take off because people didn't have devices with WiFi. So a hotspot market had to be created by enabling WiFi in devices, and they had to be everywhere on Day One. The same thing is happening in the mobile wallet market."
The various providers may have to implement NFC technology in a standardized fashion. "You're seeing various proprietary solutions right now, and linkages between device manufacturers and companies offering solutions," he added. "But you're still going to have the question, 'What if you're an Amex or MasterCard fan and don't want to use Visa?'"
NFC providers may also have to change their approach, Howe said. "Unless promoters can articulate a clean value proposition that benefits both consumers and merchants, and doesn't require both a multi-hundred-dollar smartphone and smart terminal, NFC is likely to be remembered as a payment solution that had no financial case."