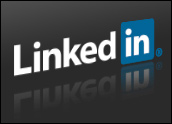 A LinkedIn block in Russia could be imminent, in light of last week's court ruling that the company broke a law requiring personal data on Russian citizens to be stored on servers within the country.
Roskomnadzor, Russia's telecommunications and media authority, is waiting until it has the full text of the ruling before acting on it.
"We remain interested in a meeting with Roskomnadzor to discuss their data localization request," said LinkedIn spokesperson May Chow.
"The Russian court's decision has the potential to deny access to LinkedIn for the millions of members we have in Russia and the companies that use LinkedIn to grow their business," she told the E-Commerce Times.
Russia had 5 million registered LinkedIn members in Q1. The United States had 128 million, and India had 35 million. Indonesia and the Netherlands were ahead of Russia with 6 million each.
Behind the Scenes
On Sept. 21 last year, Amendments to Russia's 2014 law requiring the localization of personal data in the country's territory went into effect last fall.
Moscow's Tagansky Court this summer approved a request from Roskomnadzor to add LinkedIn to a list of Internet sites that had violated the new provisions.
LinkedIn's appeal against the ruling was rejected last week.
Why LinkedIn?
Foreign social media firms including Facebook, Twitter and WhatsApp gather, process and share Russian users' data, but it appears thatnone of them comply with the Russian law.
LinkedIn might serve as a showcase to support Roskomnadzor's desire to gain greater control over social networks, which played a major role in street protests in Moscow in 2011 and 2012. Up to now, it hasn't been able to clamp down on them.
LinkedIn is perhaps small enough to tackle, and its relationships with Roskomnadzor apparently are not as strong as those of Facebook and Twitter.
It's possible that a ban on LinkedIn would aim to push larger players to negotiate, and bans on smaller social networking sites might be implemented to ratchet up the pressure.
Russian rights activist Pavel Chikov reportedly has visualized a worst-case scenario in which the ban is the first step in Russia's easing out of the global Internet.
The Impact on US Companies
Russia's data law is part of a worldwide data localization trend that emerged in the wake of news about the U.S. National Security Agency's PRISM surveillance program, which first came to light several years ago.
The PRISM revelations "caused laws to come up all over the world requiring localized storage of citizen data," observed Rob Enderle, principal analyst at the Enderle Group.
These laws have "already significantly adversely impacted international sales of technology and services across a broad spectrum of firms, and will likely continue hurting domestic revenues, jobs and taxes," he told the E-Commerce Times.
A Ray of Hope
Other countries "need us more than we need them," maintained Michael Jude, a program manager at Stratecast/Frost & Sullivan.
"If they protect themselves from our technology, they can't use it either," he told the E-Commerce Times. Foreign customers will be denied "access to the best technology, which will hurt their economies more than ours."
Microsoft's impending acquisition may give LinkedIn a way out, Enderle suggested.
"Azure has many localized storage facilities," he said, and "I expect LinkedIn will use those resources to better comply with these laws."