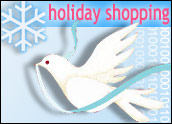 Target, Walmart and other large U.S. retailers have extended their hours on Christmas Eve in an effort to snag last-minute holiday shoppers.
It's a wider net for consumers during a season in which about 17 percent of shoppers last week said they hadn't starting buying gifts, in a Reuters/Ipsos poll.
Stores staying open until 6 p.m. on Christmas Eve include Kohl's, Best Buy and Sam's Club. Walmart will stay open until 8 p.m., Toys 'R' Us will go until 9 p.m., and Target's staff will await gift givers until 11 p.m. [*Correction – Dec. 24, 2015]
About 40 percent of seasonal sales occur during the 10 days before Christmas, said Oliver Guy, retail industry director atSoftware AG.
"As the last-minute shopping trend continues to grow, retailers are looking to cash in on consumers who procrastinate during the holiday season," he told the E-Commerce Times.
There has been a belief that pushing for earlier sales would help everyone, said Jarrett Streebin, CEO ofEasyPost. Retailers and carriers would have time to delivery parcels, and consumers wouldn't have the stress of late deliveries.
Now retailers have stepped up their efforts to accommodate consumers.
"Retailers are realizing that people are human, and despite enticements they will procrastinate," Streebin told the E-Commerce Times.
"If people shopped in advance, there would be no need for same-day or two-day shipping at all. After all, the point of e-commerce is that things can be done at the last minute," he said.
E-Commerce Advantages
The extended Christmas Eve hours may be a consequence of the rise of e-commerce and "instant digital gratification," said Ben Kaplan, CEO ofCashStar.
"Aside from free shipping and rush order options, the digital landscape is what's really driving this shift in consumer behavior," he told the E-Commerce Times. "With retailers jumping on board with last-minute coupons and promotions, it's even advantageous for consumers to wait until the eleventh hour."
While the strain of last-minute shopping impacting online and offline retailers alike, e-commerce companies have the upper hand, according to Karma Martell, president ofKarmaCom.
Known customers present e-commerce companies with a wealth of data on purchases, wish lists and abandoned shopping cart items between Black Friday and Christmas, he told the E-Commerce Times. That allows them to send targeted, personalized pitches their customers.
"They can also retarget," Martell said. "For anonymous browsers, cookie and other data still allows an e-commerce store to present pop-up shopping opportunities while browsing or retargeting based on items or category viewed."
Card Up the Sleeve
Another trend in online shopping is threatening traditional merchants that have been unable to match the consumer insights stitched together by online retailers: digital gift cards.
Shoppers buying prepaid cards don't have to spend time parking and exchanging goods at a physical kiosk. With digital gift cards, consumers can buy and send presents on Christmas Day.
Digital gift cards can be much more personal than the physical variety, according to Jill Rosen, VP of consumer insights forGift Card Impressions.
"Today with the rise of digital gifting and technologies, consumers can really make digital gift-giving a lot warmer by using photos, videos, sounds, music and text," she told the E-Commerce Times. "A digital gift card can be a warm gift, something that people will remember and share and talk about because it such a cool experience."
About 70 percent of Americans prefer a digital gift card over a physical one, according study conducted by GCI and The Center for Generational Kinetics. About 50 percent of the study's respondents would rather have a gift card than a physical gift of the same value.
"Consumers have a wealth of information at their fingertips," Rosen said. "They can look up prices, models and version on the fly to see if they'd rather have the cold hard cash or to hold onto something."
*ECT News Network editor's note – Dec. 24, 2015: Our original published version of this story incorrectly stated that Sam's Club closing time on Christmas eve is 8:30 p.m.