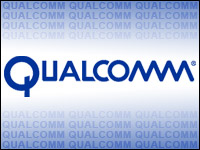 Qualcomm on Monday fired back with a response and counterclaim to Apple's US$1 billion federal patent suit filed earlier this year.
Apple breached agreements and encouraged regulatory attacks in a scheme to coerce unfair licensing terms, Qualcomm claimed.
Apple's suit, filed in U.S. District Court in Southern California, argues that Qualcomm used its dominant position in semiconductors to force it to pay billions in additional royalty payments for technologies like Touch ID or Apple Pay, or even added memory, all of which have nothing to do with the Qualcomm baseband processor chipsets used in mobile phones.
The value of Qualcomm's technology has been proven over almost 30 years through hundreds of licensing deals negotiated with virtually every major handset maker in the history of the industry, including Asian firms that make iPhones and iPads, argued Don Rosenberg, general counsel at Qualcomm.
Apple Balked
"Over the past 10 years, Apple has played a significant role in bringing the benefits of mobile technology to its customers with its popular products and services," Rosenberg acknowledged, "but Apple could not have built the incredible iPhone franchise that has made it the most profitable company in the world, capturing over 90 percent of smartphone profits, without relying upon Qualcomm's fundamental cellular technologies."
Qualcomm has spent more than $40 billion in research and development over 30 years, according to its court filings.
Apple has launched legal cases against Qualcomm in multiple jurisdictions in the UK, China and Japan, Qualcomm noted. Apple previously filed monopoly claims against other suppliers, including Nokia and Samsung.
The financial details in support of the companies' claims have not been made public. Both Apple's original suit and Qualcomm's answer and counterclaims were heavily redacted prior to release.
"My understanding is that Qualcomm's fees were passed along to Apple through a third-party company that Apple does business with," said telecom analyst Jeff Kagan.
"Then, I hear, Apple refused to pay those fees," he told the E-Commerce Times, "and that started the whole ball of yarn unraveling."
Regulatory Review
Days before Apple filed its suit, the U.S. Federal Trade Commission brought a lawsuit against Qualcomm, alleging that it used its dominant position in baseband processors, a form of semiconductor used in mobile phones, to enforce anticompetitive supply and licensing terms onto phone manufacturers.
The terms, according to the suit, involved a no license, no chips policy that forced mobile phone companies to agree to Qualcomm's preferred license terms or the company would not ship the processors.
Apple was banned from receiving competitive processors from 2011 to 2016 in exchange for reduced royalty payments, the FTC alleged.
An FTC spokesperson declined to comment on the case.
The Korea Fair Trade Commission late last year imposed a record $865 million fine against Qualcomm for abusing its dominant position to impose unfair licensing terms on handset makers.
Qualcomm limited the ability of competing chip makers to work with phone manufacturers, the commission ruled.
Raising the Stakes
There is no question that Qualcomm technology is central to the evolution of the iPhone, and that Qualcomm has done more than any other company to bring mobile phone technology to the market, said Les Santiago, research director for wireless and IoT semiconductors at IDC.
However, Apple's claim is based on the argument that it added features to the iPhone that had nothing to do with Qualcomm's technology, and it therefore should not have to pay Qualcomm additional royalties, even though the payments were linked to the cost of the iPhone, he told the E-Commerce Times.
"From that point of view, there is merit to Apple's claims," Santiago said.
Qualcomm's counterclaim raises the stakes in the case to an entirely new level, he added.
"I had previously thought that Qualcomm would settle its case with Apple, its largest customer, at the earliest possible [date]," Santiago said. "Now it looks like the battle may drag on for a while."
Apple and Qualcomm officials did not respond to our requests to comment for this story.