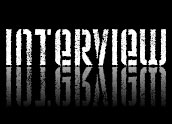 E-mail and other forms of electronic communications have become pervasive andessential to business growth and operational productivity. This new dependency onmessaging has created a whole new spectrum of major risks, vulnerabilities andrequirements for companies of all sizes.
In Part 1 of this two-part interview, Postini's President and CEO Quentin Gallivan expressed his views on how corporations have struggled with the risks associated with employees' unbridled use of e-mail and instant messaging since stringent federal regulations took effect over the last two years. Postiniprovides strategies to protect large and small organizations from e-mail and IMexposure threats.
In the second half of our interview, Gallivan focuses on more of the strategies and servicesavailable to companies.
E-Commerce Times: What do you see as the most pressing threats to businesses today regarding use of IM and e-mail?
Quentin Gallivan:
Postini customers tell us that the volume of external threats continues toincrease to levels that are unmanageable by customers on their own. They are seeingincreased threats across e-mail, IM and the Web. Furthermore, threats from internalsources are beginning to mount with employees either maliciously or inadvertentlysending e-mails/posting Web content with sensitive or confidential information. Andcertainly, since most business communications are conducted via these channelstoday, companies are now more than ever worried about the liability contained withinarchived messages.
E-Commerce Times: Are there reactions from customers about being safe from legal threats thatcause you concern?
Gallivan:
One thing that Postini has realized in working with our customers is that IT andlegal need to work together to move their companies toward compliance because thecosts of not complying are significant in terms of potential penalties or loss ofcompany reputation. We recently reprinted with permission the "Business Guide toCompliance" by Cynthia Jackson, a partner of Baker & McKenzie, that also clearlyarticulated this concern.
E-Commerce Times: What role did Postini play in issuing this guidebook and what feedback have you gotten since this book's release?
Gallivan:
Response to this guidebook hasbeen very positive, as Ms. Jackson is a well-regarded expert who makes thecompliance issues easy to understand and digest for non-legal audiences. In theoriginal webcast, we had over 1,000 registrants. Many of them are now in activeevaluation of their compliance policies and are looking at how Postini can helpthem.
Ms. Jackson also spoke at seven executive round tables around the country which havebeen well-attended by over 150 top executives. She has also given a webinar, whoseinitial registration attracted more than 800 people. We believe our customers findthis informative guide very useful to help them move forward with their message ofcompliance strategy.
E-Commerce Times: Postini offers a managed service to help businesses protect themselves fromlegal problems. Is this the only solution Postini offers, or are there differentlevels of products available from Postini?
Gallivan:
Postini offers a suite of solutions designed to address both compliance andsecurity. Postini's security services in e-mail, IM and the Web protect our customersfrom spam, virus and other potentially harmful attacks. Our archiving solutions helpbusinesses comply with the newly amended rules of FRCP (Federal Rules of CivilProcedure) in addition to other regulations that might stipulate the retention ofspecific information.
Our encryption solutions ensure that customers secure sensitive data in compliancewith various rules such as GLBA (The Financial Modernization Act of 1999, also knownas the "Gramm-Leach-Bliley Act") and HIPAA (Health Insurance Portability andAccountability Act) that require businesses to protect information such as creditcard numbers, private health information, etc.
E-Commerce Times: Do you see the business use of IM and/or e-mail in business settings remaining at current levels or ultimately being replaced by other technology?
Gallivan:
We have seen an increasing need for IM and e-mail use in business settings. Infact, more customers are considering scaling up the use of IM to support businesscommunications.
E-Commerce Times: How has the recent purchase of Postini by Google changed or enhanced Postini's position as a security leader?
Gallivan:
We are tremendously excited by the additional resources that Google can bring tobear on what Postini does. Both companies share a common vision, which is toenable our customers to leverage multiple communication channels for businessproductivity.
E-Commerce Times: How has the company's mission changed to benefit Postini's customers under this new ownership?
Gallivan:
Both companies share a common mission, which is to drive significantinnovation, scale and reliability to reduce the cost and complexity of making thosecommunication channels secure and compliant. Our customers and strategic partnershave shown overwhelming enthusiasm for Google's acquisition of Postini because theyknow that Google's innovation and scale combined with Postini's technology,operations and customer service can drive significant value to them. That's why webelieve our customers will continue to look to Postini to manage their electroniccommunications.
E-Commerce Times: What distinguishes Postini's offerings from other solutions?
Gallivan:
Postini's approach is unique. Our solutions are provided on-demand, which meanscustomers have no hardware or software to buy, install or manage. Our solutions arealways current, meaning they require no integration, upgrades and patch management.Postini is also unique compared to other on-demand vendors. Postini's architectureenables us to process mail in real time, ensuring that our customer's e-mails are notcopied to disk during the filtering process, which enables us to observe the highestlevels of confidentiality.
The alternatives to managed services solutions such as Postini's include usingappliances and an array of software tools to manage security and compliance.However, these legacy approaches have proven to be costly and complex. Theyrepresent multiple points of failure, cannot scale well, do not have global threatprofile visibility and are not flexible enough to manage changing regulatoryrequirements.