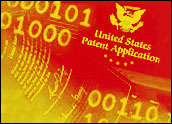 Google on Monday announced it will open an experimental portal to purchase patents from their holders between May 8 and May 22. The move is widely seen as an attempt to shut off patent trolls.
Patent holders have to set the price at which they're willing to sell their IP, and they will be told by June 26 whether Google wants to buy.
Payments will be made through ACH by late August.
"I'm all for patent marketplaces, but I don't think this solves any of the issues Google discusses," said Jim McGregor, founder and principal analyst at Tirias Research.
"This isn't really a marketplace — it's a portal for Google to attract and grab the patents that are of most value to it," he told the E-Commerce Times. "This might not be bad if these become available to the entire ecosystem at no cost, but there are no guarantees that that will happen."
Google's Terms and Conditions
Patent holders can make multiple submissions, but Google will accept only one patent per submission.
All patent maintenance fees must be up to date. Expired and design patents won't be considered.
Google will communicate with participants in the process only through email.
Participants must state their price in United States dollars. The price must represent a firm offer to sell that will be good through at least June 26, and participants cannot shop their submissions around until Google either accepts their offers or turns them down.
Google reserves the right to refuse to buy for any reason or no reason up to the point when it returns participants a fully executed copy of the Patent Purchase Agreement.
Submitting patents to Google does not serve as notice to the company, or provide knowledge of a patent for any purpose, including assertions of willful or indirect infringement.
Google's program "has some terms that are favorable to Google, such as requiring an exclusive offer and agreeing that the offer won't serve as notice for willfulness purposes, but no one is being forced to offer their patents as part of this program," said Daniel Nazer, staff attorney at the Electronic Frontier Foundation.
The response likely "will be modest," he told the E-Commerce Times.
Organizations like RPX and Unified Patents also try to take patents off the market so they can't be used by patent trolls.
The Evil That Patent Trolls Do
High-tech firms and other organizations haunted by the specter of patent trolls vacuuming up their money in 2014 formed the LOT Network to reduce the risk of lawsuits from patent trolls. Network members at the time had more than 70,000 issued U.S. patents.
LOT Network members include Google, SAP, Ford, Dropbox, GitHub, JPMorgan Chase Bank, Mazda, Newegg, Pandora and Red Hat.
Members who sell patents to nonmembers, including patent trolls, give other members licenses to that technology.
Patent trolls target companies closing in on or just having completed major funding events such as an initial public offering, suggests a study by University of Hastings College of the Law.
Under pressure from industry, especially high-tech firms, lawmakers have introduced the Innovation Act — H.R. 9 — to combat patent trolls, but the bill has come under fire from various sectors.
The bill will make it more expensive and risky for patent holders to assert their IP rights, argue the American Innovators for Patent Reform.
Patent trolls aren't as bad as they're made out to be, contended Stanford political scientist Stephen Haber, who said they protect inventors from potential bankruptcy and may boost innovation.
Google's program does keep patent trolls out of the process, admitted Tirias' McGregor, but "Google could be considered a patent troll in this scenario."