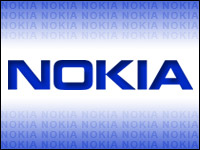 Nokia will release a new smartphone by the end of 2016, a pair of unnamed sources told Re/code.
The company neither confirmed nor denied the report.
"I'm afraid we don't comment on media speculation," Nokia spokesperson Brett Young told the E-Commerce Times.
Nokia last year announced the N1, its first entry in the mobile market since being gutted by Microsoft's acquisition of its devices and services business unit, which it completed last year.
The Nokia N1, an Android tablet manufactured by Foxconn, is blessed with Nokia's branding under the condition that it meet the company's design specifications. A similar agreement is expected to produce Nokia's next smartphone, and Foxconn very well may be the partner to manufacture it.
The Nokia Brand
Nokia and the Symbian operating system rose to prominence in the early 2000s, sitting atop the mobile market until being squeezed out by Apple's iPhone and Google's Android OS.
Still, many consumers remain emotionally attached to the brand, according to Neil Shah, research director of devices and ecosystems at Counterpoint Research.
"Nokia still sits on a pile of Intellectual property which it could reuse for its own branded mobile phones in addition to licensing them to other companies," he told the E-Commerce Times.
Though the Lumia line has been absorbed by Microsoft, Nokia still holds much of its intellectual property, and it has put itself in a better position to leverage its patents for licensing deals, according to Shah.
"Compared to the previous situation, Nokia has now offloaded most of its vertical high-cost manufacturing base which requires lot of scale, so even if it starts with a lower scale compared to its glory years, it can still be profitable by leveraging its brand equity and focusing on premium segments," he said.
Now's the Time
Nokia held onto key bits of its identity during the acquisition — it never stopped working on it networking and handset technologies.
The company understands that the relationship between networking and mobile devices will only strengthen as time goes on, said MediaRitch PresidentRitch Blasi.
"How apps and services work will become more integrated into the network and the device, offering more flexibility in how customers use the services and how carriers manage those services," he told the E-Commerce Times.
Still, to succeed, Nokia would have to prove to the market that it could be a strong player again, Blasi said. "The first hurdle would be showing it can re-enter a segment that it abandoned due to a lack of innovation and failure to catch up or keep up with competitors. Nokia would need to prove itself all over again to carriers worldwide."
The Barriers
Nokia set low targets for its N1 tablet, offering it in flash sales in China to capture nostalgic impulse buyers. It would be interesting to see just how much effort Nokia would put into a smartphone, said Shah.
"The smartphone market competition has been intense and is getting brutal, with profit-making skewed towards just handful of companies," he pointed out.
Nokia will need more than appealing hardware packaged in a sleek design, said Shah. It will need content and services "to be a force to compete with the likes of Apple, Google, Microsoft and Samsung. Building global-level sales channels would be tough — and take at least five years to hit the ground running."