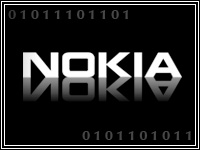 Nokia has kinda, sorta asserted that it's not returning to the smartphone business, in the wake of persistent reports that it's been eyeing a comeback.
Nokia "currently has no plans to manufacture or sell consumer handsets," reads a company statement. "The reports are false, and include comments incorrectly attributed to a Nokia Networks executive."
The firm had nothing to add to that, company spokesperson Brett Young told the E-Commerce Times.
Nokia was planning to planning to engage a manufacturing facility in China, possibly Foxconn, to produce a Nokia-branded smartphone according to its design specs, according to the reports, which cited an unnamed Nokia Networks executive.
Why would Nokia go to the trouble of denying the reports rather than just ignoring them?
"Market speculation is one thing — a daily occurrence, in fact," Young said, "but a false report is another. Our longstanding policy is not to comment on market speculation."
Is Everything Quite What It Seems?
Nokia's emphatic statement would have more oomph if it didn't include the qualifier "currently."
That inclusion could leave the door open for the company to get back into the smartphone business in the future. For example, it could get a white box manufacturer to turn out devices and then offer them under another brand name.
After all, Nokia has tons of IP relating to smartphones, and it is licensing them to all and sundry on fair, reasonable and non-discriminatory (FRAND) terms.
Nokia might yet sidle back into the smartphone arena in the view of the Yankee Group.
Nokia sold off its devices and services business to Microsoft in 2013. Under that deal, Microsoft got the right to use Nokia's brand on feature phones for 10 years, but it could use it on smartphones only until December 2015, noted Yankee analyst Boris Metodiev.
Nokia last year released its Android-based N1 tablet, and any future smartphones from the country also would have to run Android, in Metodiev's view.
That would create confusion in the market, with Microsoft offering Nokia-branded feature phones and Lumia smartphones, which are associated with Nokia. Further, Microsoft would not want Google's Android platform riding the Nokia brand, Metodiev argued.
However, "I don't believe Nokia is looking to manufacture or sell smartphones any time in the next one to five years," said Todd Day, a senior industry analyst at Frost & Sullivan.
"They may be focusing on releasing and increasing their royalties from IP," he told the E-Commerce Times.
Further, any effort by Nokia to begin making smartphones "will almost certainly create a legal conflict with Microsoft," Day suggested. Nokia might have the legal right to go ahead and make smartphones, but it might have to fight Microsoft in court anyway.
A Bad Idea for Nokia
The smartphone market "is ugly right now, and other than for Apple, Lenovo, ZTE and some other Chinese companies, everyone is hurting," said Rob Enderle, principal analyst at the Enderle Group.
Going back into making smartphones "would represent an unknown risk for Nokia investors that would likely take its shares negative," he told the E-Commerce Times. It would also distract Nokia's executives and damage its relationship with Microsoft.
Nokia's greatest weakness is that it now lacks any smartphone capability following the sale of its mobile device business to Microsoft, Enderle said. Its strengths are its solid patent portfolio, strong carrier-based product portfolio and its mapping business, though it also is seeking to sell off that unit.
Facebook; a group of German carmakers including Audi, Daimler and BMW; Apple; Alibaba; Sirius; Baidu; Amazon; and private equity firms including Silver Lake Management and Hellman & Friedman reportedly are interested in Nokia's mapping services.
Further, cracking the smartphone market is close to impossible.
Samsung and Apple dominate in that arena, and Apple was closing in on Samsung in Q4 2013, according to IDC.
"The only thing that might make sense," Enderle suggested, "is for Nokia to create a strong reference design like they did with the N1 tablet and let someone else sell it."