Epicor this week released Epicor Commerce Connect, a cloud-based application designed to help wholesale distributors quickly deploy e-commerce sites that will automate many of the steps required to move product to their customers.
The Commerce Connect software is now available for Epicor Eclipse, a cloud-based platform geared toward helping companies deploy rich B2B and B2C solutions to drive efficiencies along their distribution chain.
---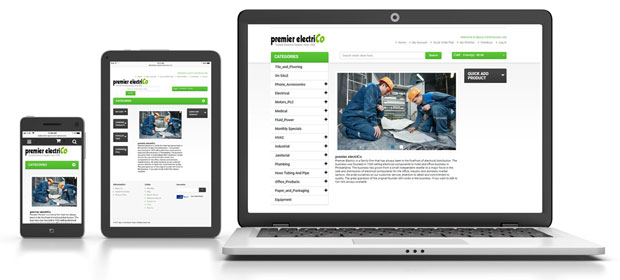 ---
"Today e-commerce is more than adding an online store to a website," said Sanjay Kumar, vice president of product management at the company. "It has become a powerful functionality that supports key business goals for today's digital distributor, such as increased productivity, growth and differentiation."
The Epicor platform provides a complete B2B and B2C solution based on the Magento open source platform, the company noted, which means users can make modifications and add applications over time without being locked into a single vendor ecosystem.
Out of the Box
ECC for Eclipse provides a toolset that includes everything from pricing to customer account management, to bulk order, order and re-order functionality, to marketing. B2C tools include account history, invoices, payments, returns, wish list, order status and other information.
Epicor Eclipse is a leading e-commerce platform for companies in the HVAC, plumbing, electrical, and pipe, valves and fitting (PVF) industries.
Epicor Commerce Connect currently runs on Prophet 21, a cloud or on-premises enterprise resource planning solution that Epicor launched on Eclipse on Monday, said company spokesperson Katie Chubb.
Customers either would have to be on Eclipse or Prophet 21 in order to use Commerce Connect, she told the E-Commerce Times.
Since implementing the Epicor Eclipse product, ABR Wholesalers, one of several companies that beta tested the Eclipse solution, has seen business with online customers double nearly every month, said Rick Black, vice president of e-commerce and product management.
Easy Interactions
"The consumer user experience has driven some traditional industries to incorporate e-commerce as a key part of their digital transformation strategy," noted Cindy Zhou, principal analyst at Constellation Research.
"I'm seeing more B2B2C use cases where manufacturers and wholesalers are using e-commerce platforms to not only sell to their distributors and resellers, but in many cases direct to consumers," she told the E-Commerce Times.
Cloud-based tools like Commerce Connect have become important for business users, observed Jim McGregor, principal analyst at Tirias Research.
It's essential for these software tools to interact easily with each other, he told the E-Commerce Times.
"Often companies end up with a collision of business solutions that are difficult to connect, and once they finally work — however badly that may be — businesses are hesitant to make changes for fear of going through the difficult process again," McGregor explained.
A key reason why companies look to cloud service providers is to offer a "complete suite of business solutions" that work while offering enough flexibility to grow with a business as it expands.
New CEO
The ECC for Eclipse rollout is one of the first major releases since Epicor named former OpenText President Stephen Murphy as its new CEO. He will succeed Joe Cowan, who is retiring at the end of October.
Landing Murphy will prove to be a significant plus for the company, said R. Ray Wang, principal analyst at Constellation Research.
Commerce is key, as both CRM and CX are dead, Wang told the E-Commerce Times.
Marketing, sales and customer service really don't matter unless you have conversion rate optimization, he said, adding that "commerce gives you that."
Murphy will help drive a new sales perspective, Wang said. He'll put a fresh face on the company and grow market awareness.