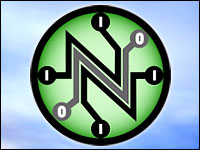 Net Neutrality received a body slam from a federal appeals court Tuesday, but the door was left open for resuscitating the policy.
In a case brought by Verizon against the Federal Communications Commission, the judges on the U.S. Circuit Court of Appeals for the District of Columbia found the agency lacked the authority to impose antidiscrimination and antiblocking rules on providers of Internet broadband services.
Those rules were adopted by the FCC to foster Net neutrality, which is arguably essential for a free and open Internet.
However, the court also ruled that regulations making operations by broadband providers more transparent were appropriate, and it upheld the FCC's power to impose rules on those providers.
"One thing is for sure: Today's decision will not change consumers' ability to access and use the Internet as they do now," said Verizon General Counsel and Executive Vice President for Public Policy Randal Milch.
Fosters Innovation
"The court's decision will allow more room for innovation, and consumers will have more choices to determine for themselves how they access and experience the Internet," Milch continued.
"Verizon has been and remains committed to the open Internet which provides consumers with competitive choices and unblocked access to lawful websites and content when, where, and how they want," he added. "This will not change in light of the court's decision."
Some consumer groups took issue with Verizon's analysis of the court opinion, though.
Striking down the antiblocking and antidiscrimination rules could be harmful to consumer interests, said Delara Derakhshani, policy counsel for the Consumers Union.
"It makes it more possible for Internet Service Providers to block access to new services simply because those services compete with the provider's own offerings," she told TechNewsWorld. "Instead of promoting choice for consumers, it promotes online content when the owner of that content has paid additional fees to providers."
Trust Us
It also opens the door for service providers to impose fees on consumers for delivering popular services at a respectable speed. "It risks relegating some users to a slower lane of the Internet," Derakhshani said.
Consumers need not worry about those kinds of abuses, according to the National Cable & Telecommunications Association.
"The cable industry has always embraced the principles of an open Internet and the court decision will not change that," said NCTA President and CEO Michael Powell.
"Consumers have always been entitled to enjoy the legal Web content of their choosing and they will continue to do so. An open Internet is good for our customers, and good for our business," he maintained.
"Today's historic Court decision means that the FCC has been granted jurisdiction over the Internet," added Powell. "While we fully expect some to rush to judgment about the fate of the open Internet, we should remember neither the adoption of the Open Internet Order, nor its partial repeal, has led or will lead to significant changes in how ISPs manage their networks."
Door Left Open
However, it was a cable TV provider that spurred the FCC to adopt Net neutrality in the first place. That provider, Comcast, was caught blocking certain traffic on its network, recalled Jennifer Yeh, policy counsel for Free Press.
"The court was very clear that the heart of the Net neutrality rules — nondiscrimination and no blocking — cannot survive under the framework that the FCC has used," she told TechNewsWorld.
"Those provisions are gone, so we no longer have those protections," Yeh continued, "so that if your ISP decided that it wanted to block certain content, it could do that — or if your ISP decided it wanted to charge Netflix more to get its content to you, it could do that."
Because the court's decision turned more on how the FCC adopted its Net neutrality rules than on the substance of the rules themselves, the gate may be left open for a reprise of the regulations.
"I think the court decision pointed to the fact that if the FCC wanted to create open Internet rules under common carrier authority, that they could," Christopher Lewis, vice president for government affairs for Public Knowledge, told TechNewsWorld. "I think they left that door wide open."
Congressional Action
In its decision, the court wrote the following: "Given that the Commission has chosen to classify broadband providers in a manner that exempts them from treatment as common carriers, the Communications Act expressly prohibits the Commission from nonetheless regulating them as such. Because the Commission has failed to establish that the anti-discrimination and anti-blocking rules do not impose per se common carrier obligations, we vacate those portions of the Open Internet Order."
While the court may have left the door open for the FCC to create new Net neutrality rules, it remains to be seen whether the agency will try to slip through it.
"We will consider all available options, including those for appeal, to ensure that these networks on which the Internet depends continue to provide a free and open platform for innovation and expression, and operate in the interest of all Americans," said FCC Chairman Thomas Wheeler.
Whatever action the FCC chooses, though, it may not be acting alone.
"I think this is a big enough mess and there's enough ambiguity about how everything should be regulated that I would see Congress having a role in this," Laura Phillips,head of the government and regulatory affairs practice at Drinker Biddle & Reath, told TechNewsWorld.
"Whether it hastens the day when there's a mutual overhaul of the telecom laws is anybody's guess," she added, "but there will be a lot of Hill action as a result of this — no question."