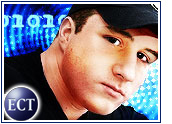 According to a report released Monday by Media Metrix, controversial music file-sharing application Napster climbed from 1.1 million unique users at home in February to 4.9 million unique users in July, a 345 percent increase that makes it one of the fastest growing applications on the Web.
The audience measurement firm said Napster was the 43rd most popular home application on the Web and the fastest growing service it has tracked.
The firm started keeping tabs on Napster in February.
Down for the Count
Although Napster claims 28 million users have downloaded its program, Media Metrix said it tracked usage by the number of individuals who used the service only once during each month. None of the users were duplicated, the company said.
Napster's popularity is not only soaring with home users, but usage of the application in the workplace has more than doubled since May, when 417,000 individual users logged onto the service. By July, nearly 887,000 U.S. users had logged onto Napster at work, the firm's research showed.
"The key to Napster's success is that its users represent the full spectrum of PC users, not just the youth with time on their hands and a passion for music," said Bruce Ryon, a Media Metrix vice president.
"While Napster has not yet gained widespread popularity similar to other music-related applications such as multimedia players, it is proving to be a seminal application capable of rapid growth and influence on the sharing and distribution of music files," Ryon said.
Countdown to Trial
Napster has been sued by the recording industry, which claims the file-swapping application has encouraged copyright infringement by allowing users to swap digital music files from the hard drives of other users over the Internet.
On Friday, lawyers from the U.S. Copyright Office filed briefs in the case, arguing that Napster is not protected from liability under copyright law, despite the California company's claims.
To the chagrin of the recording industry, a U.S. appellate court allowed the controversial music swapping site to remain online until the trial in the case, reversing a landmark shutdown ruling against the company.
In a bid to avoid costly copyright litigation, 34 percent of colleges around the U.S. have banned their students from using Napster, according to a survey released last month by Internet research firm Gartner Group.
According to the report, "Colleges and Universities Prepare for Napster's Sophomore Year," some university administrators are taking the threat of copyright litigation seriously and have decided to ban Napster, while others are still mulling over the issues.