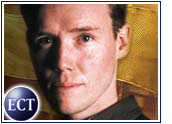 The Recording Industry Association of America (RIAA) asked a federal court judge Monday to issue an injunction to prevent music swap site Napster from "facilitating or assisting others in the copying, downloading, uploading, transmission or distribution of copyrighted musical works."
The RIAA filed the motion in U.S. District Court in San Francisco, along with the National Music Publishers Association (NMPA).
The two groups backed up their request with results of a study from California-based Field Research Corp. that cites a correlation between Napster use and decreased retail music sales, based on the consumer behavior of 2,555 college students who use the Internet.
Powerful Voices
Motion Picture Association of America (MPAA) president Jack Valenti and MP3.com CEO Michael Robertson each offered their support of the claims in the request.
Said Robertson, whose firm is in the midst of settling its own legal battles with the RIAA, "In my view, Napster is not designed to promote or share the music of unknown or lesser known artists."
Hilary Rosen, president and CEO of the RIAA, added that Napster's business model could have widespread damaging effects on the new economy.
"This is not just about online versus offline," Rosen said. "Most in the online business community recognize that what Napster is doing threatens legitimate e-commerce models and is legally and morally wrong."
Irreversible Damage?
At risk, according to Napster's critics, is the integrity of the work of millions of songwriters and recording artists, whose works are being shuffled from one online consumer to another at random.
NMPA President Edward Murphy said, "We hope the court will act to preserve the rights of songwriters and music publishers, who are being deprived of compensation for their works, and the Internet businesses that have acted responsibly in respecting the creators of music and taken licenses accordingly."
The courts have already shown sympathy to the RIAA's cause. Just last month, U.S. District Judge Marilyn Hall Patel found that Napster was not entitled to safe harbor protection under the Digital Millenium Copyright Act and ordered the company to stand trial for copyright infringement.
No matter what the court does now, including the possibility of ordering Napster's central servers offline, it is estimated that hundreds of thousands of swaps have already occurred through Napster-facilitated music trades.
Labels United, Artists Divided
Top record labels that are a part of the RIAA, including BMG, Universal Music Group, Sony Music and Warner Music Group, have formed a united front against Napster.com, the Internet business founded less than one year ago by 19 year-old college student Shawn Fanning. The service allows Internet users to scan one another's hard drives for copies of musical works, creating a database from millions of songs stored on personal computers.
Napster claims it is not violating U.S. copyright law because it allows users to trade the songs for free.
Recording artists, on the other hand, are divided in their opinions of Napster. Such industry heavyweights as Courtney Love and Billy Corgan of Smashing Pumpkins have come out in support of the site, claiming it allows them to bring their music directly to fans without interference from corporate-owned record companies.
By contrast, venerable heavy metal band Metallica and rap artist Dr. Dre have filed their own suits against the site.
Napster Stands Firm
Meanwhile, opponents are preparing for a courtroom confrontation on July 26th, at which time the record labels are expected to ask Patel to ban Napster from allowing users to download copies of copyrighted material until the civil trial concludes.
In a statement responding to the latest motion by RIAA, Napster interim CEO Hank Barry said, "The record companies are trying to shut down Napster — an entirely legal system of file sharing that reflects the heart and soul of the Internet. We'd like to work with them on a solution, but we'll win this case in court."