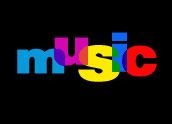 The music industry is showing its best surge in revenue in nearly two decades, led by a major shift toward streaming subscription services by Apple, Spotify and others firms, according to a new mid-year report the Recording Industry Association of America released this week.
The report shows an 8.1 percent gain in retail revenue to US$3.4 billion during the first half of 2016, the strongest growth since the late 1990s, according to report author Joshua Friedlander, senior vice president of strategic data analysis at RIAA.
Streaming music revenue rose 57 percent to $1.6 billion during the first six months of the year. Streaming accounted for 47 percent of overall industry revenue, compared with 32 percent in the year-ago period.
First half @RIAA US music industry numbers are out! Paid subscriptions fastest growing revenue source in 1H '16. https://t.co/Xrjrhy9wjb pic.twitter.com/aKysVC4f7h
— Josh Friedlander (@joshpfried) September 20, 2016Huge gains in streaming revenue and market share fueled the increase.
The revenue increases include figures from Apple Music, Tidal, and paid versions of Spotify. They also take into account SoundExchange distributions from Internet radio services including Pandora and Sirius XM, and on-demand services from YouTube, Vevo and ad-supported versions of Spotify.
The biggest contributors were the newly launched paid services from Apple and Tidal, as well as growth in existing services, like Spotify Premium. Revenue and subscriptions more than doubled during the first half to $1.01 billion.
The number of paid subscriptions doubled to 18.3 million during the first half. Subscriptions accounted for 30 percent of industry revenue.
SoundExchange distributions rose 4 percent to $403 million, a new record figure. On-demand ad-supported streaming rose to $195 million, a 24 percent increase compared with prior-year figures.
The new report confirms anecdotal evidence of a shift from several fronts since 2015.
Apple, Tidal
Apple last June launched a new streaming subscription service, Apple Music. It started with a free three-month trial before the $9.99 monthly subscription rate kicked in. The service gives customers access to more than 30 million songs and the Beats 1 premium Internet radio service.
Apple last fall reported that it had converted more than 6.5 million customers to paid subscribers, with another 8.5 million taking up the trial offer. The company last month announced that its paid subscriber rolls had expanded to 15 million.
CEO Daniel Ek last month tweeted that Spotify had expanded its paid subscription reach to 40 million subscribers.
That figure was on the nose, according to a Spotify official who asked not to be identified.
"Suddenly you're an overnight sensation after 10 years of hard work," the official told the E-Commerce Times.
A lot more major companies likely will move into paid streaming subscriptions and away from digital downloads, he said.
The surge in paid streaming is temporary, cautioned Russ Krupnick, managing partner of MusicWatch.
Growth will slow down, he told the E-Commerce Times.
However, premium services will continue to make changes — such as offering exclusive content, higher resolution and other features — to persuade consumers to jump on board.
"The premium services are going to become more premium and more differentiated," Krupnick said. "The free services will have more limits placed on them."
YouTube Dispute
The big question for the music industry is whether the shift toward paid streaming subscriptions will alter the overall profit model for record labels and artists. Both struggled during a long period of revenue depletion from the decline in vinyl and CD sales due to illegal downloading.
"These subscription services pay artists and labels a fair market rate, which really helps foster the reinvestment in these artists and new investment into up-and-coming artists," said RIAA spokesperson Cara Duckworth.
However, fair compensation disputes continue, she noted, citing YouTube as an example.
The industry blames those conflicts on what RIAA Chairman Cary Sherman calls "outdated laws," like the 1999 Digital Millennium Copyright Act, Duckworth told the E-Commerce Times.
Ad supported, on-demand music streams accounted for only $195 million in revenue for the industry during the first half of 2016, or 6 percent of industry revenue, Sherman noted in a post on Medium, in spite of YouTube enjoying the benefit of 57.9 billion music streams in its top 50 list.