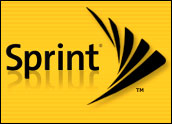 Sprint, a carrier that offers at least five smartphones preloaded with Google Wallet, is reportedly working on its own digital wallet system, separate from Google's offering.
Slides from a presentation on the so-called Touch wallet were recently posted by Android Central.
Like Google Wallet, the Sprint digital wallet will apparently be based on the near-field communications (NFC) standard.
However, Sprint is an official carrier of smartphones preloaded with Google Wallet, and that raises the question of whether Sprint will get rid of those devices or offer them in parallel with smartphones preloaded with its own digital wallet.
Perhaps more importantly, will the Sprint digital wallet take off?
Sprint's Purported Plans
The slides apparently depicting Sprint's digital wallet seem to indicate that McDonald's, Barnes and Noble, Macy's, Target and Best Buy are among the companies that will work with Sprint.
The Touch Wallet apparently works very much the same way that the Google Wallet does.
News that Sprint is planning its own NFC mobile wallet was published last week in the NFC Times. That publication claims the wallet could be launched this summer.
Sprint has reportedly hired trusted service manager Sequent Software and plans to make the Touch Wallet support both NFC and cloud-based applications. Sprint told the NFC Times that it's working with others [apart from Google] in the mobile payment ecosystem.
"Sprint does not have any news to share today," company spokesperson Jennifer Walsh told the E-Commerce Times.
The Mobile Payments Pizza
If the report is accurate, Sprint will be the latest in a number of companies battling it out in the mobile payments market.
About two dozen retailers, including Wal-Mart and Target, are working on their own mobile payments system, according to The Wall Street Journal. They reportedly include big-box stores, drugstores, vending companies and fast-food restaurants. The participants have a combined annual revenue of about US$1.4 trillion.
Google teamed up with MasterCard, Citigroup and Sprint to launch Google Wallet last summer. Early participants in its program include American Eagle Outfitters, Macy's and Walgreens.
Verizon Wireless, AT&T and T-Mobile USA have teamed up to form Isis, a competing digital wallet. J.P. Morgan Chase, Capital One and Barclays plan to trial Isis with their customers this summer.
Meanwhile, PayPal is rolling out its own digital wallet in Home Depot stores. This wallet's activated by entering a phone number and personal identification number at the cash register.
"We're talking about trillions of dollars at stake in the mobile payments market, and everyone has their own idea of what a solution would be," Jim McGregor, president of Tirias Research, told the E-Commerce Times. "Carriers, retailers, banks, credit card companies all want a piece of the pie, and the poor retailers were the last ones to jump in — they were having these different things pushed at them and finally decided they could lower their own costs."
While the concept of mobile payments "is a great idea, you've got too many parties trying to come up with their own solution, and there's no consensus among them," McGregor continued.
Long Time a-Coming
NFC "is a great technology and it's got a lot of merit, but it's going to take a lot longer than people are leading other people to believe," Michael Mulcahey, CEO of MobilePayUSA, told the E-Commerce Times. That's because the players "can't control the entities they need to control. They can give it to Starbucks and McDonald's, but that represents only 20 percent of the market."
Mobile wallets will eventually become standard "because people are going to use their cellphones for everything," Mulcahey said. However, mobile wallets need to meet three criteria. "The merchant and consumer have to be able to use existing technology; the technology must have value to it for the merchant; and it must be easy to use."
When mobile wallet technology does take off, consumers will be able to choose among a number of suppliers, Mulcahey suggested. "You don't carry just one credit card or belong to one loyalty program; similarly, there won't just be one mobile wallet."
That means merchants will need to be able to accept payments from the different mobile wallets "and that's where we and companies like us come in," Mulcahey said.