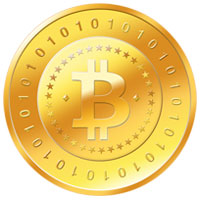 Mt. Gox, the largest Bitcoin exchange, filed for Chapter 11 bankruptcy proceedings in Tokyo, Just days after going offline following the publication on Scribd of an internal memo that alleged hackers had stolen nearly 745,000 Bitcoins from its servers over the years.
Blaming a weakness in the company's systems, CEO Mark Karpeles apologized publicly but said the Bitcoin industry was healthy and would continue to grow.
There was a discrepancy of more than US$27 million in Mt. Gox's bank accounts when it checked them Monday, the company said. That was in addition to the digital currency losses.
News of the bankruptcy filing sent Bitcoin prices falling 4.5 percent to $550.97 from Thursday's closing price of $576.70. Bitcoinity.org, which tracks Bitcoin prices and the digital currency's exchanges, posted the message "Don't Panic" on its website.
The digital currency industry has grown very rapidly, so "they haven't had the 20 years or so a Schwab had to establish their processes," Todd Green, CEO of PubNub, told the E-Commerce Times. This is why problems are beginning to be discovered now.
Signs of the Coming Storm
Close observation of Mt. Gox might have alerted investors that its problems could be due to more than just attacks by cybercriminals.
The fact that it seemed to be a favorite target of hackers could be a sign that its infrastructure and cybersecurity perhaps were not adequate.
Then there was the finger-pointing between Mt. Gox and the Bitcoin Foundation. It's never a good sign when a member of an industry begins fighting that industry's representative body.
Mt. Gox had maintained that its problems were due to transaction malleability and blamed the issue on how Bitcoin was implemented.
However, transaction malleability had been known about since 2011, and the problem actually was due "to an unfortunate interaction between Mt. Gox's implementation of their highly customized wallet software, their customer support procedures, and their unpreparedness for transaction malleability, a technical detail that allows changes to the way transactions are verified," the foundation countered in a blog post.
"I think Karpeles made a mistake in the code he wrote five years ago, and he's just finding that out," remarked Mikko Hypponen, chief research officer at F-Secure, at a Thursday press briefing.
Transaction Malleability in Brief
To understand what transaction malleability is, you first need to understand the block chain. This is a public database that records the ownership of Bitcoins from the time they are mined. Every transaction is recorded, which prevents the phenomenon of double spending — an issue particular to digital currency.
Double spending is just what it says — spending a Bitcoin or other token of digital currency twice. That's done by duplicating the electronic file representing the digital token so that it continues to appear in a server even after it has been spent.
Transaction malleability allows a transaction ID to be renamed for a brief period of time before it is confirmed in the block chain.
Any company dealing with Bitcoin transactions that has coded its own wallet software should prepare for the possibility of transaction malleability and include in its software a way to validate transaction IDs, the Bitcoin Foundation has argued.
Mt. Gox's Karpeles resigned from the Bitcoin Foundation's board Feb. 24, one day before the internal memo was leaked, reportedly after a disagreement.
Whither Bitcoin?
The problems Mt. Gox was facing were, in effect, symptomatic of issues the entire digital currency industry was facing, financial expert Peter Leeds told the E-Commerce Times on Tuesday.
Bitcoin could vanish quite easily, he warned.
However, the situation may not be quite that dire; Bitcoin investors generally appear unfazed.
The industry has pulled together publicly, and the Bitcoin Foundation is working to resolve the transaction malleability issue.